In the midst of the global pandemic, many client-facing organizations have struggled to maintain client engagement without in-person programming. Paint Love, however, has creatively adapted to new challenges and used the online shift to expand the reach of their work to empower kids through art.
Paint Love is an Atlanta-based nonprofit that partners with local artists, Title I schools, and other organizations to develop artist-led projects for kids facing trauma and poverty. These children may not otherwise have access to different forms of art. Since 2014, Paint Love has served over 10,000 youth with their projects that are specially formulated by trauma-informed standards. Artist partners have donated their skills in dozens of art forms including metalsmithing, jewelry design, glassblowing, sculpture, mural painting, graphic design, photography and more. In addition to visual arts, Paint Love recognizes the importance of all art forms and has also incorporated yoga, spoken word, slam poetry and writing into their programming.

Laura Shaw, Executive Director of Paint Love, emphasizes the importance of promoting art as a method of healthy expression and as a coping strategy. According to her, "COVID-19 has increased the demand for stress-informed care because the pandemic has thrust a lot of kids, even those in stable homes, into some level of uncertainty." Paint Love has adapted with the changing environment and has begun to offer resources on their website which can be downloaded at home. Besides art project guides with instructions for different at-home projects, Paint Love also offers resources to help caregivers in promoting healthy expression through art. "We've had a unique opportunity to focus on a different growth path and to expand our reach to help people use art to cope with the stress of the pandemic," Laura states, noting that Paint Love recently developed a curriculum based on the work of Black artists which was downloaded in fifteen states and five different countries.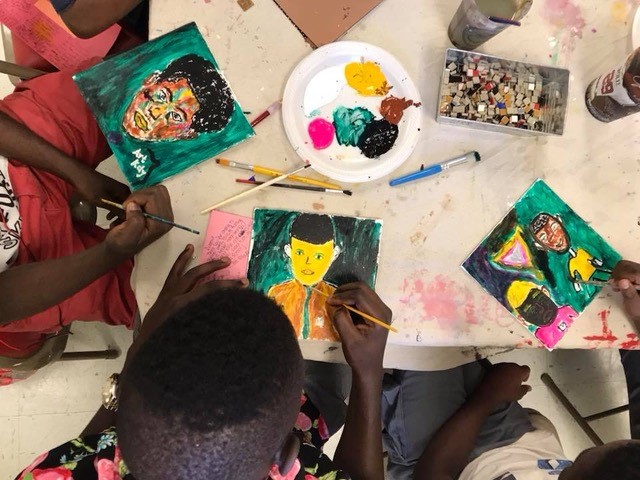 Paint Love has been a client of Pro Bono Partnership of Atlanta since 2014 and worked with volunteer attorneys including Ryan Schneider of Troutman Pepper LLP, Ashley Heggi of Seyfarth Shaw LLP, Ted Solley of Moser Law Co. Gaylon Hollis of Ballard Spahr, Eric Reynolds of Jones Day, Joe Freeman of Cox Enterprises and Candace Rodriguez of Home Depot, have helped Paint Love navigate a wide variety of legal questions. "We're very thankful for the partnership. So many weird things come up running a nonprofit and it's been such an asset to be able to draw from the knowledge and connections at Pro Bono Partnership of Atlanta" Laura adds. For more information on the resources Paint Love provides, visit gopaintlove.org.