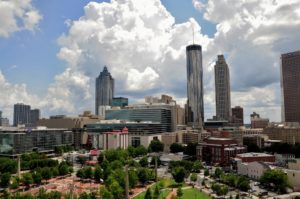 Board of Directors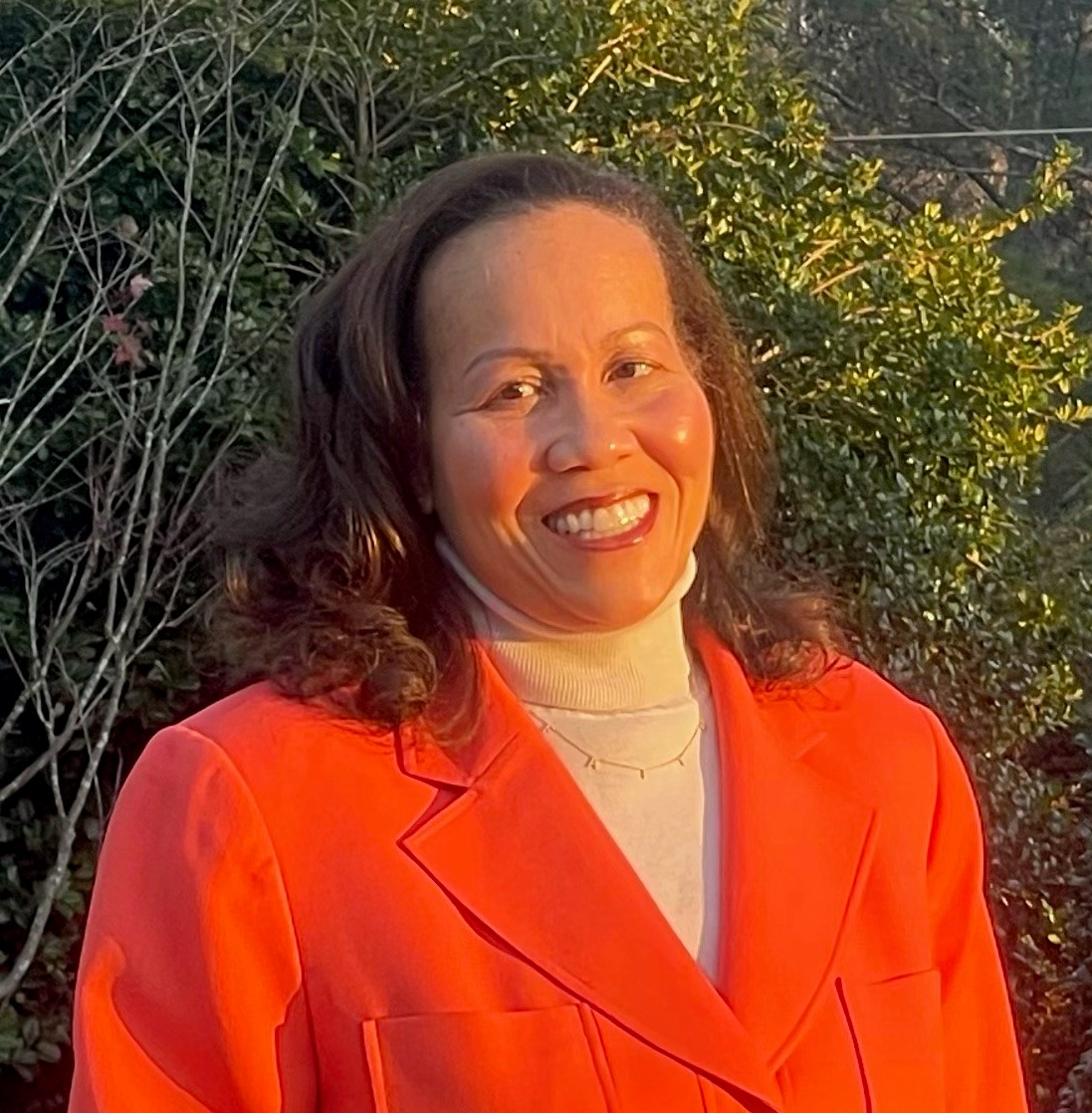 Faith Knight Myers, Chair
McKesson
Faith Knight Myers is currently the Privacy Officer for McKesson Corporation and the Senior Vice President, Compliance for the CoverMyMeds division of the company.  Prior to assuming these roles, she served as Lead Privacy Counsel for McKesson Corporation and Chief Counsel, Regulatory Operations, for the technology division of McKesson Corporation, where she provided legal guidance and support on a variety of health care regulatory matters.          
Faith started her legal career at Alston & Bird LLP and later joined Smith, Gambrell & Russell LLP, where she was a member of healthcare regulatory practice groups.  Just prior to joining McKesson, Faith served as an Associate General Counsel at Emory University/Emory Healthcare. 
Faith attended Dartmouth College and Tulane Law School.   She is a member of the Executive Leadership Council, Corporate Counsel Women of Color and the Marietta-Roswell Alumnae Chapter of Delta Sigma Theta Sorority, Incorporated.  She also serves as an officer and member of the Board of Directors of the International Association of Privacy Professionals.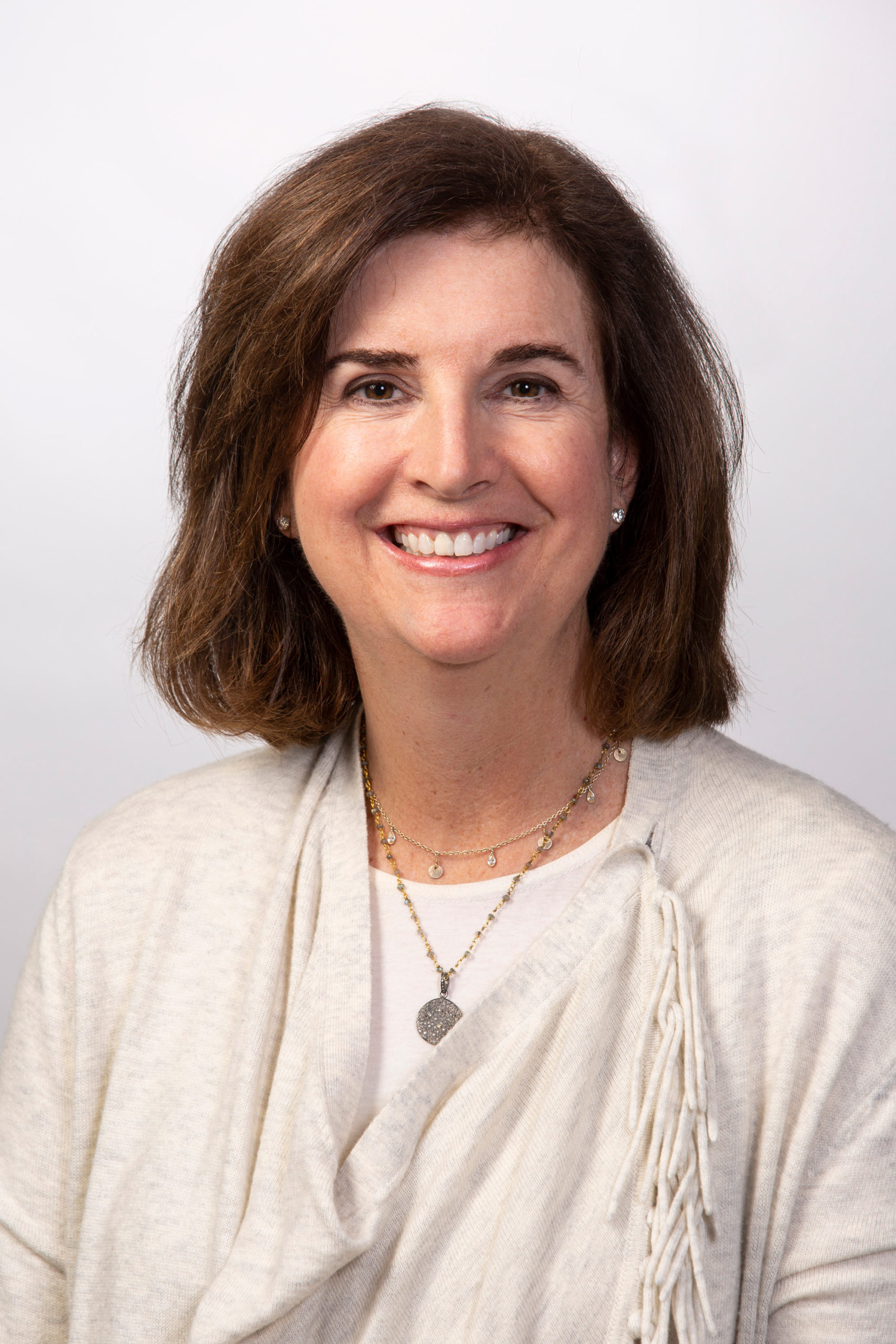 Mindy Doster, Vice Chair
Paya
Mindy is General Counsel and Corporate Secretary of Paya, a leading integrated payments and commerce solution provider. Before joining Paya, Mindy was Chief Counsel of Elavon and Deputy General Counsel of Payment Services at U.S. Bank during her 20+ years with the company. She started her career as a litigator with Long Aldridge & Norman (now Dentons) following a clerkship with the United States District Court for the Northern District of Georgia.  Mindy holds a JD from Vanderbilt University School of Law and a BA in Political Science from Duke University. She enjoys volunteering, traveling, and reading a good book in her spare time.

Anu Seam, Secretary
AT&T Services
Anu Seam is Assistant Vice President – Senior Legal Counsel at AT&T.  Ms. Seam currently supports AT&T's Federal Regulatory practice with emphasis on international matters..  She is also co-chair of AT&T's Southeast Pro Bono Committee.
Anu received her Bachelor of Laws degree from the Faculty of Law, University of Delhi, India, and her JD from William Mitchell College of Law, Minnesota.  In addition to PBPA, Anu is on the board of the Georgia Asylum and Immigration Network and is active with the Association of Corporate Counsel (Past Board Member).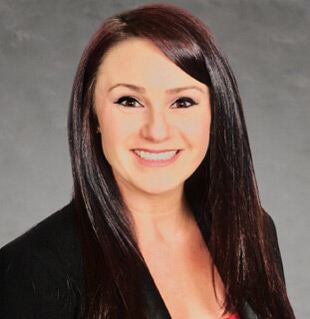 Juliana Chaidez,
First Citizens Bank
Juliana was born and raised in Georgia, attended Sprayberry High School in Cobb County and graduated from the University of Georgia with a degree in Financial Planning. She has been in the financial services industry for 14 years, and maintains her CTP (Certified Treasury Professional) designation as well as a CFP (Certified Financial Planner.) She and her husband Anthony are expecting their first child, a daughter, this February.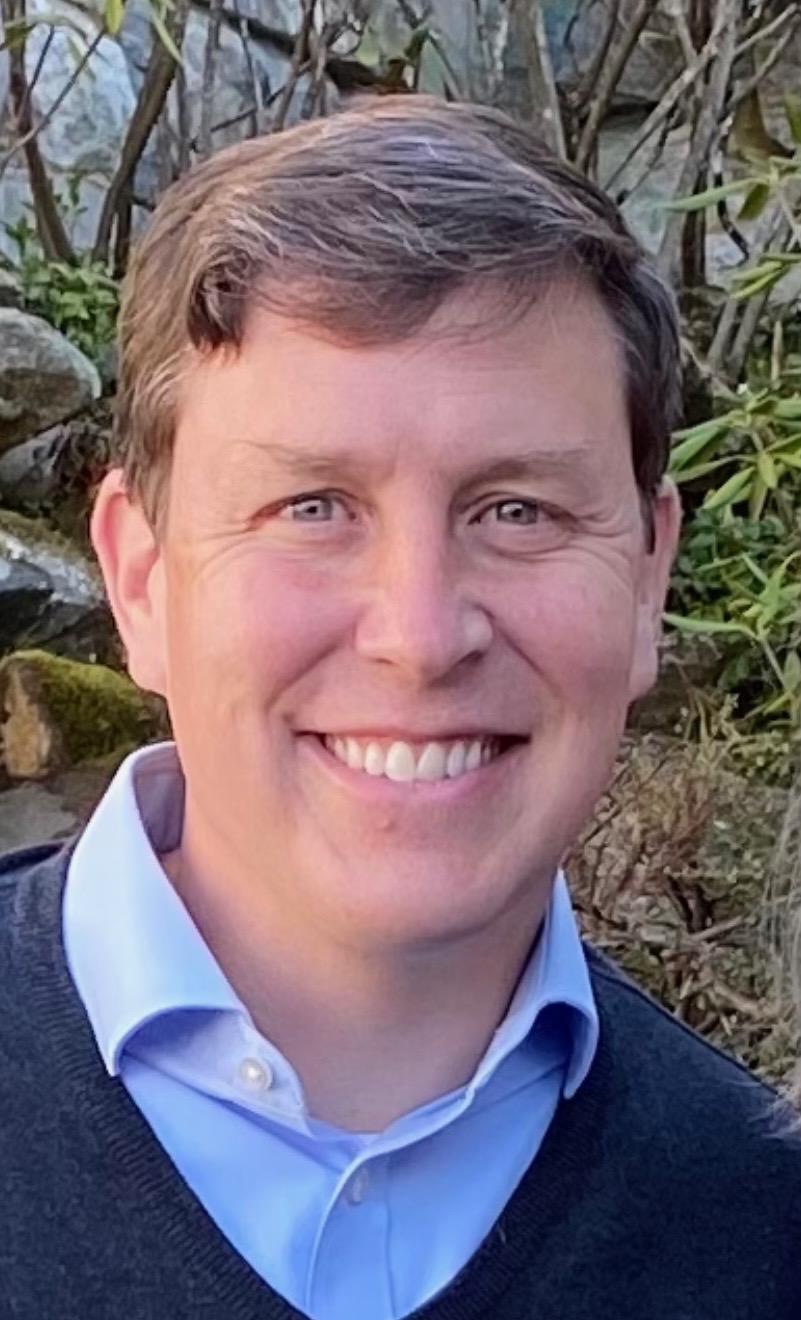 Mark DiCristina
Treasurer
Truist
Mark is a Senior Wealth Advisor on the Legal Specialty Group at Truist.  He has been with the bank for over 20 years.  Prior to Truist, Mark was an auditor at Arthur Andersen LLP in Washington DC.  Mark has been in the financial services industry since 1998.  He specializes in financial planning, investment management, risk mitigation, as well as general banking and complex lending.  Mark maintains his CERTIFIED FINANCIAL PLANNER™ professional designation. Mark was born and raised in Atlanta and attended Pace Academy. He received a bachelor's degree from Washington & Lee University in Business Administration and Accounting. Mark and his wife, Kristen, are proud parents to two boys, Davis and Grant, and a mischievous golden doodle, Maizie! Mark has been involved with YoungLife Northwest Atlanta as a volunteer and committee member for almost 20 years.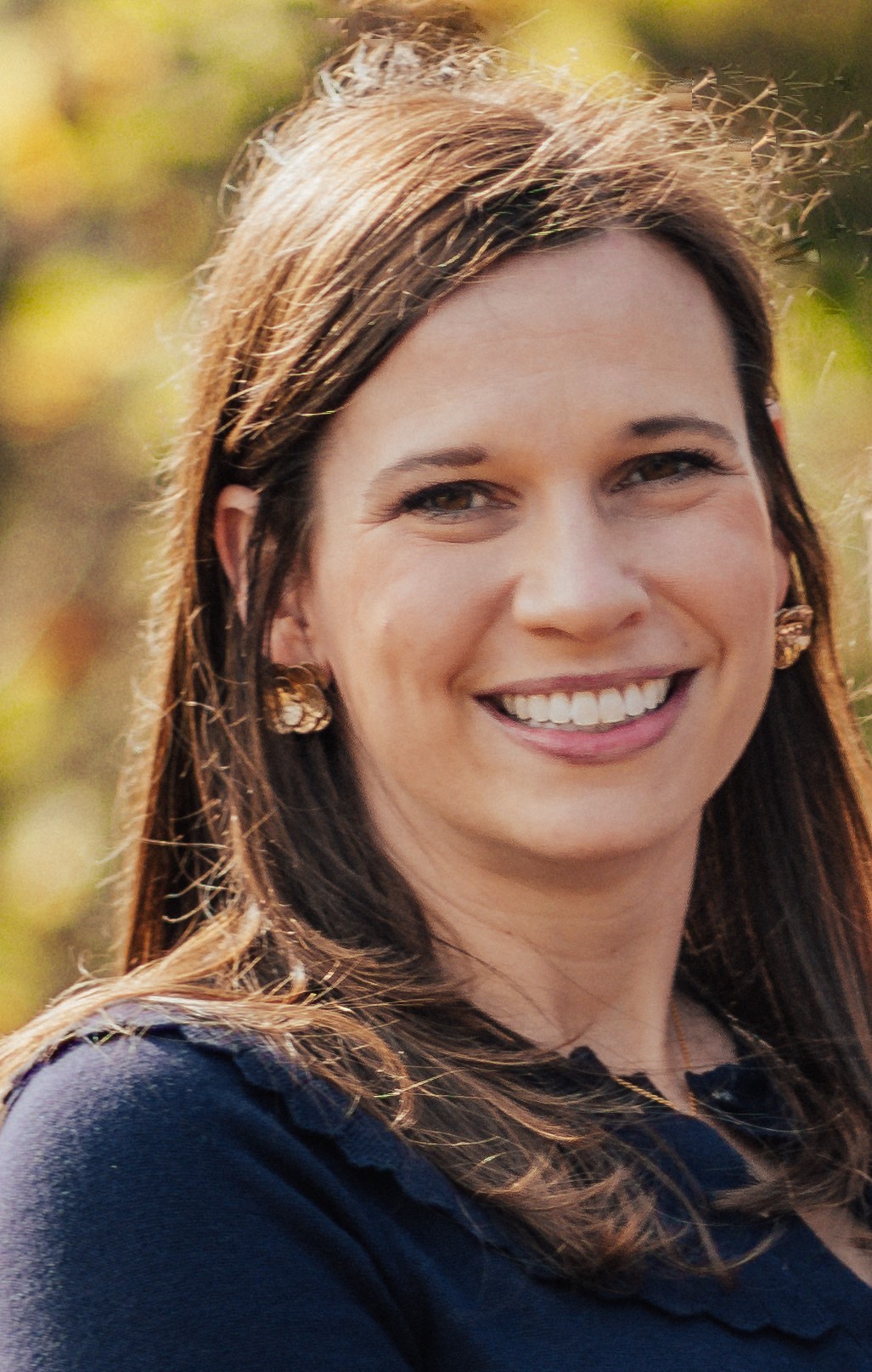 Brooke Belisle
The Coca-Cola Company
Brooke Belisle is Senior Legal Counsel, Head of New Ventures and Emerging Category at The Coca-Cola Company.  Prior to joining The Coca-Cola Company, Brooke was a mergers and acquisitions associate at Jones Day and Paul Hastings LLP where she advised public and private companies on M&A transactions and corporate governance matters.
Brooke has volunteered with Pro Bono Partnership of Atlanta since she was first introduced to the organization as a summer associate at Paul Hastings.  Brooke currently serves on PBPA's Springboard and Attorney Recruitment Committees and is the liaison for PBPA at The Coca-Cola Company.  In addition to her work with Pro Bono Partnership of Atlanta, Brooke provided pro bono legal advice to the National Center for Civil and Human Rights on a myriad of corporate governance and contractual matters in the years prior to and following its opening in 2014.
Brooke graduated summa cum laude with honors from The Honors College of The University of South Carolina and earned her law degree Vanderbilt University Law School.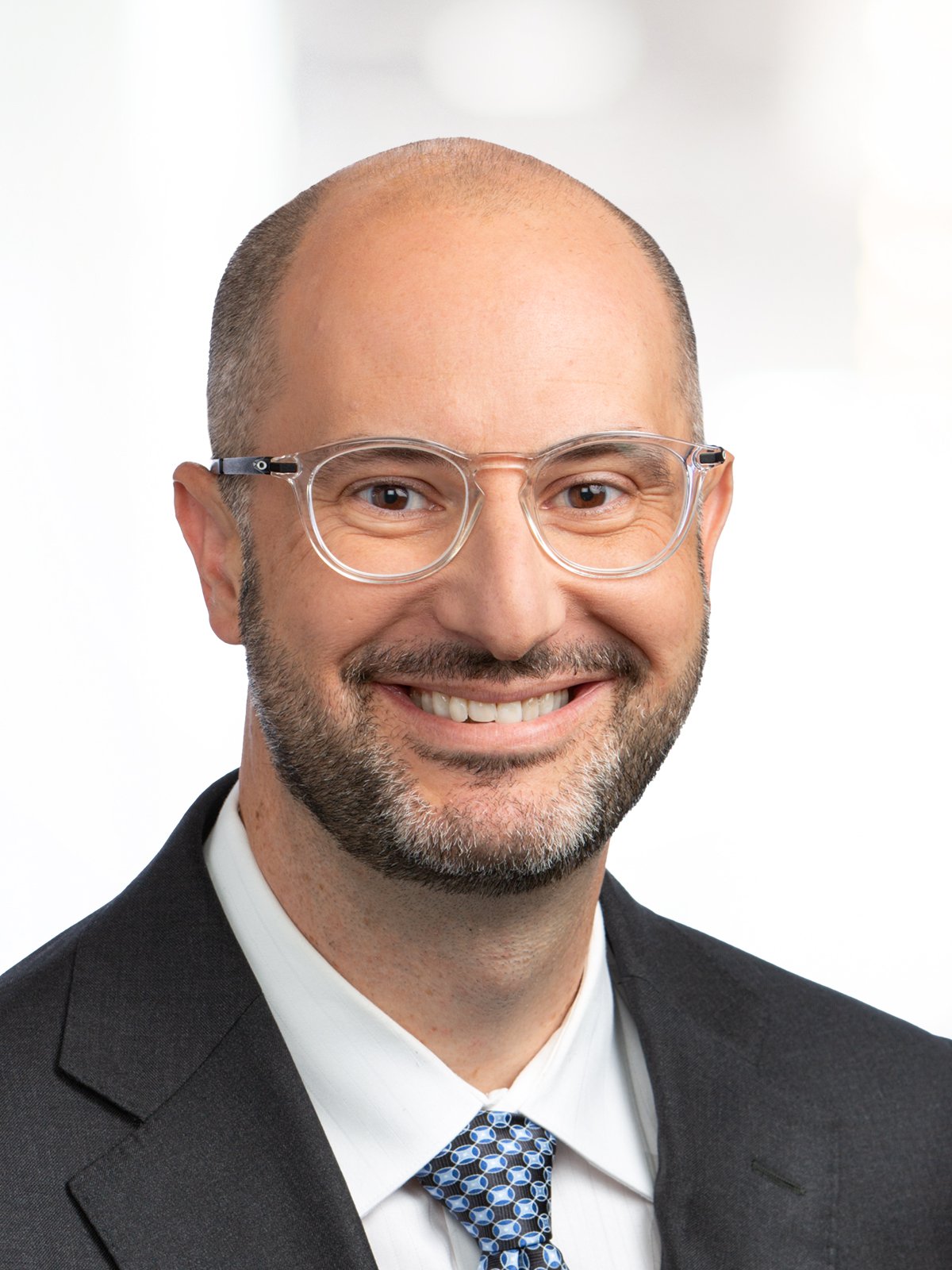 Jared Brandman
National Vision, Inc.
Mr. Brandman serves as General Counsel for National Vision, one of the largest optical retail companies in the United States. Previously, he served as Securities Counsel at The Coca-Cola Company and began his legal career practicing at international law firms in Atlanta, New York and London. 
Mr. Brandman regularly speaks on securities law, governance and corporate responsibility, and is active within the Atlanta legal and non-profit community. He is also an active member in the Society for Corporate Governance, serving as current Chair of the Policy Advisory Committee, former Chair of its Securities Law Committee and as a member of its Executive Steering, Corporate Practices and Small & Mid-Cap Committees. He received a B.A. from the University of Michigan and his law degree from Emory University School of Law.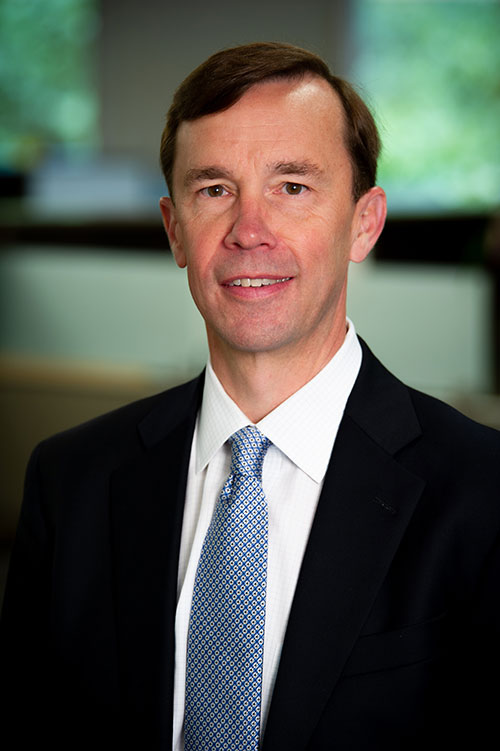 Briley Brisendine
SiteOne Landscape Supply
Briley Brisendine is the Executive Vice President, General Counsel and Secretary of SiteOne Landscape Supply, Inc.  Prior to joining SiteOne in September 2015, Mr. Brisendine spent 12 years at The Home Depot, Inc., where he held a number of senior leadership positions in the legal department, including Vice President and Deputy General Counsel.  Prior to joining The Home Depot, he spent seven years as an attorney at McKenna, Long & Aldridge, LLP, where he focused on securities, corporate governance and M&A matters. Mr. Brisendine holds a B.A. in finance from Wofford College and a Juris Doctorate from Walter F. George School of Law at Mercer University.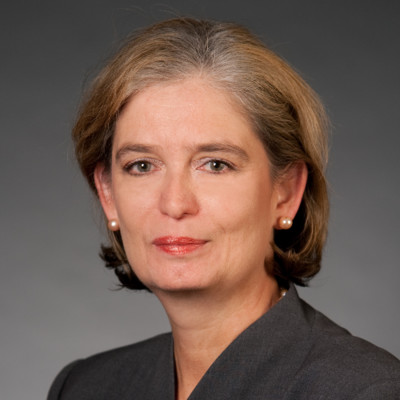 Betsy Griswold
Intercontinental Hotel Group 
Ms. Griswold currently serves as Corporate Counsel for IHG, a global hospitality company. She previously served as an attorney with United Parcel Service.  Her practice focuses on complex commercial transactions, contract negotiations, technology transactions, dispute resolution, data privacy, and regulatory compliance. Ms. Griswold holds a CIPP/Europe privacy certification. She also served as an Adjunct Professor at Mercer Law School. Ms. Griswold is the current chair of the Corporate Counsel Section of the Atlanta Bar Association, a Board member of the Atlanta Bar Foundation, a member of the Executive Committee of the International Law Section of the State Bar of Georgia, a member of the Commission for the Certification of Corporate Governance Professionals, Society of Corporate Governance, and the Mercer Law School Board of Visitors.   
Ms. Griswold graduated from Mercer Law School. She enjoys volunteer work, mentoring and cooking in her spare time.
Ms. Griswold graduated from Mercer Law School. She enjoys volunteer work, mentoring and cooking in her spare time.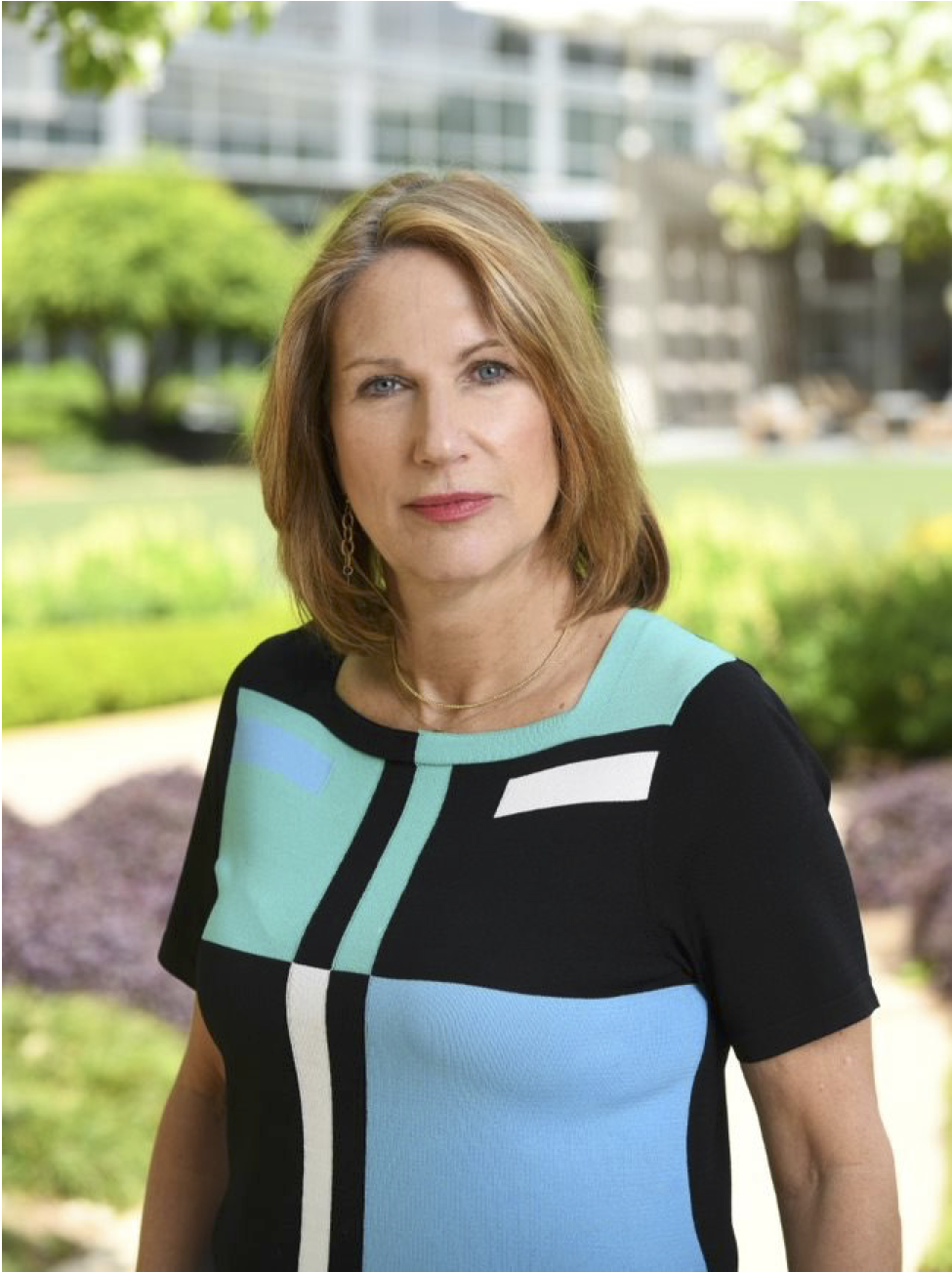 Jennifer W. Hightower
Cox Enterprises
As executive vice president and general counsel of Cox Enterprises, Jennifer Hightower is a critical strategic partner, leading legal function and serving as corporate secretary in support of CEI's board of directors. She advises on policy, legal and strategic initiatives related to all of Cox's lines of business. Prior to her current role, Hightower was the senior vice president and general counsel of law and policy for Cox Communications where she oversaw Cox's compliance, legal operations, litigation, regulatory and corporate government affairs. She was responsible for being a strategic legal advisor to the CCI executive leadership team. She advised on policy and strategic initiatives related to all CCI's lines of business.
In previous roles, Hightower was Vice President of Regulatory Affairs which oversaw compliance with federal and state rules, regulations, and management of external policy relationships. Hightower joined Cox in 1997 as Legal Counsel and later was promoted to Assistant General Counsel where she oversaw all transactional and operational legal support. Prior to joining Cox, she served in various legal positions at BellSouth Corporation, RaceTrac Petroleum, Inc. and Drew, Eckl & Farnham.
In 2005, she was honored as a Rising Georgia SuperStar Attorney. Hightower is the recipient of the Women in Cable and Telecommunications (WICT) Wonder Woman Award, Woman to Watch Award, Mentor of the Year Award and has been recognized as one of the topmost Influential Woman in Cable and as a CableFax Top Lawyer multiple years in a row. Hightower was also honored as the Top General Counsel of Large Departments by the American Corporate Counsel Association Chapter of Georgia.
Hightower has served as Chair of the Georgia Federal Bar Association and a Director of the Greater Metro Atlanta YMCA. She has served on the Board of the WICT Southeast chapter and has been a Director of the National WICT Board. She is also a graduate of Betsy Magness Leadership Institute Class XVI and was co-chair for the 2008-2009 BMLI Class. Hightower is currently an active Board member of the Emory Board of Directors and the Emory Law School Advisory Board and Pro Bono Partnership of Atlanta. She has previously served on the Board of Covenant House Georgia; and recently served as the Board Chair of the Atlanta Women's Foundation. She is a prior Board Chair of the Georgia Corporate Counsel Bar Association, and she is a member of the Leadership Atlanta Alumni class of 2012.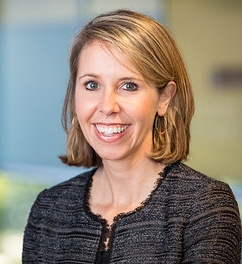 Tricia Kinney
ServiceMasters
Tricia is the Chief Legal & Compliance Officer at ServiceMaster Brands, where she leads the SMB's Legal team across a network of almost 2000 franchisees in the United States and 9 countries.  Prior to joining SMB, Tricia was Vice President & Deputy General Counsel for Kimberly-Clark Corporation, where she led all legal support globally for Kimberly-Clark Professional, the B2B business sector of Kimberly-Clark, as well as for Kimberly-Clark's enterprise-wise Global Supply Chain.  Tricia has over 20 years of experience in both corporate and litigation roles, having been an integral member of, and business partner to, multiple C-suite level leadership teams.  Prior to joining Kimberly-Clark, Tricia was a litigation partner at Powell Goldstein LLP (now Bryan Cave Leighton Paisner), where she managed an array of complex commercial litigation matters.  
Tricia is a graduate of Boston College and Vanderbilt University School of Law, and an alumna of Leadership Atlanta Class of 2020.
Tricia is currently on the board of directors for the Atlanta Community Food Bank, Pro Bono Partnership of Atlanta, Project Light and the Murphy-Harpst Children's Centers.  She also previously served as a trustee for The Children's School, as well as a director for Housing Tonight, Inc., CHOA's Sports Network Corporate Board and the Atlanta Legal Aid Society Advisory Board.  Tricia and her husband, Gardner Culpepper, have 3 children.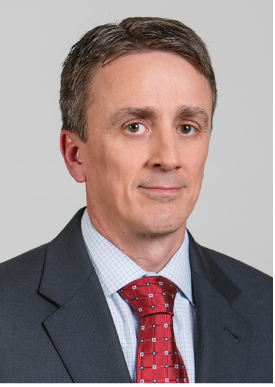 Matt Kristufek
United Parcel Service
Matt leads global legal operations for the UPS Legal Department, including managing department financials, leading the department's technology and eDiscovery support teams, and optimizing department processes.
Matt began his UPS career more than 30 years ago in the company's small package operations. He has served as in-house counsel at UPS for nearly 25 years. Matt has provided legal support to the company's small package and supply chain business units for matters involving business development, commercial disputes, transportation security, and litigation related to small package services. Prior to his current role, Matt led a team of attorneys and contract managers responsible for drafting and negotiating customer contracts for small package and supply chain services.
Matt is a graduate of Drake University Law School.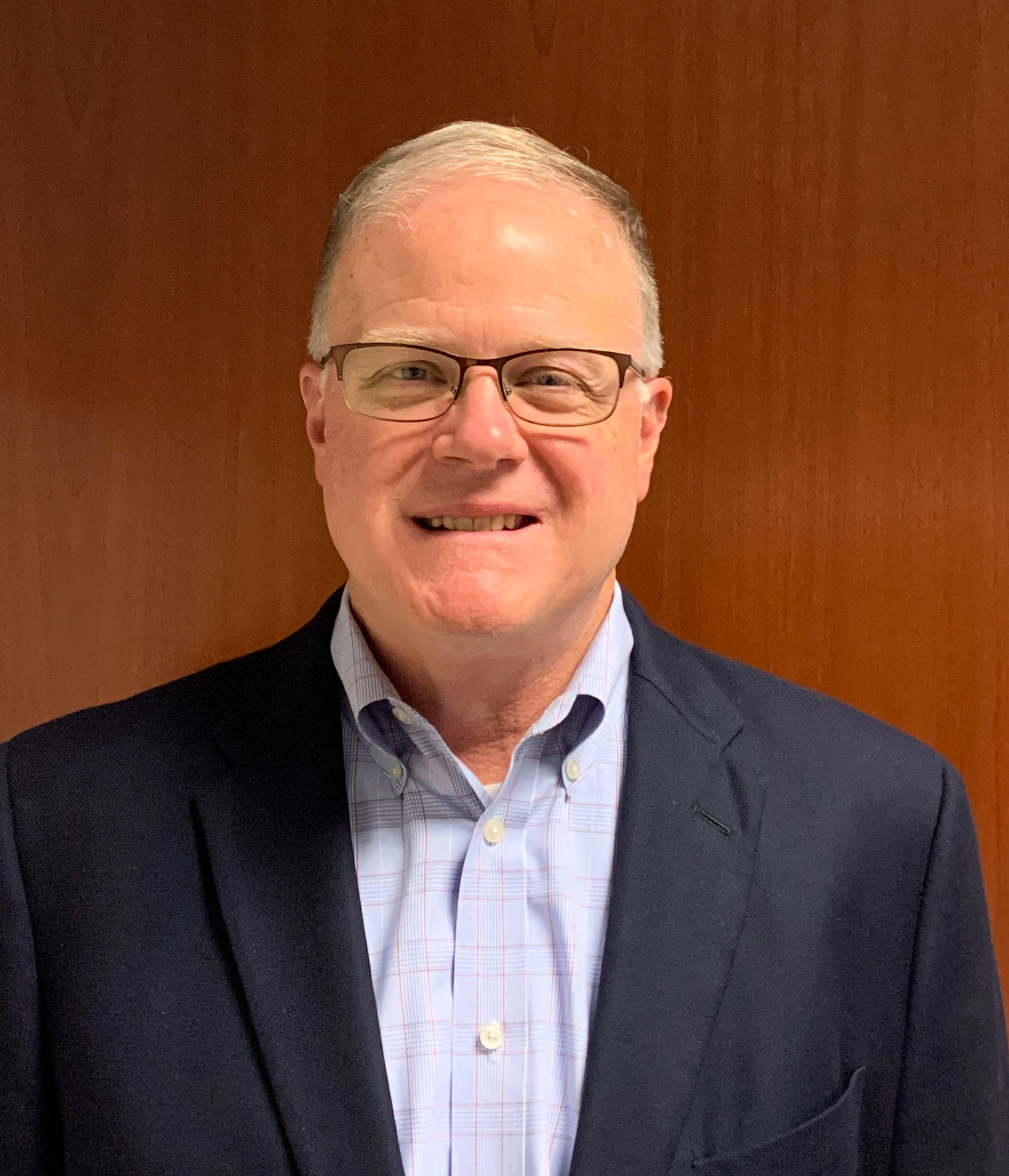 Frank Landgraff
United Parcel Service
Frank currently works in the Legal Operations function at UPS. He has been in-house for over 26 years and was at GE Power for 19 years before coming to UPS. Frank's is a registered patent attorney and has practiced as an intellectual property attorney prior to his current role in Legal Operations. 
Frank received a BSEE from Clemson University and a JD from the University of Florida. He has proudly served on the PBPA Board since the organization was formed in 2005. In his free time, Frank enjoys golfing and college athletics.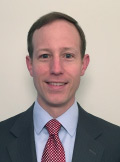 Will Ledbetter
Southern Company
Will  Ledbetter  is  a  Senior  Counsel  for  Southern  Company  Services and  focuses  on  securities  offerings,  SEC  disclosure  and  corporate governance matters. Will joined Southern Company in 2014. Prior to joining  Southern  Company,  Will  was  a  Senior  Associate  in  the corporate  group  at  King  &  Spalding  LLP,  where  he  practiced  for seven years.
Will was born and raised in Atlanta. He received a B.A. in history and political  science,  magna  cum  laude,  from  Rice  University  and received his J.D., cum laude, from Harvard Law School.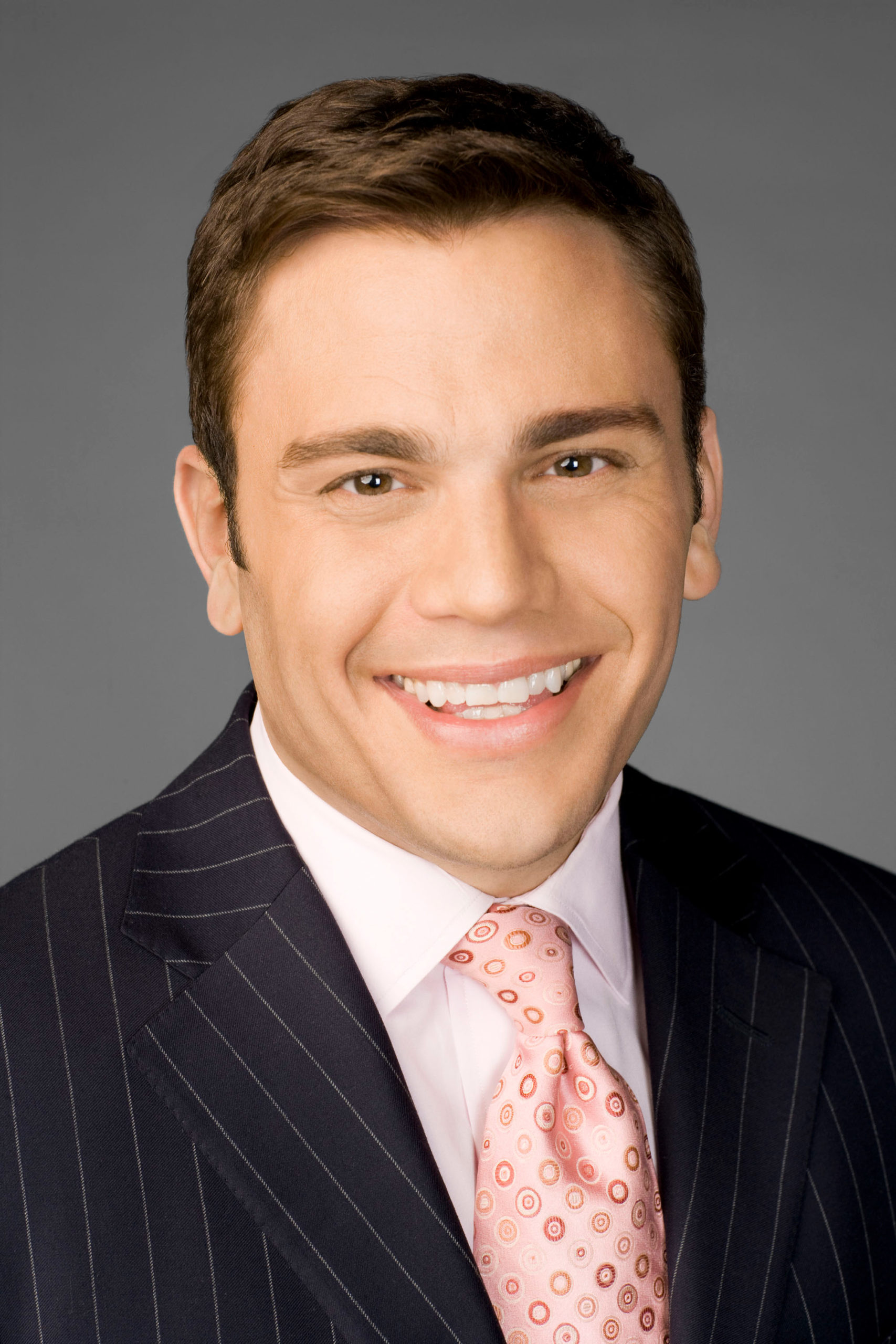 Rick McMurtry
WarnerMedia
Rick McMurtry is Senior Vice President, Business and Legal Affairs, with WarnerMedia.  During his over 20 years with the company, Rick has been responsible for advertising compliance, trademark, patent, domain name, anti-piracy, licensing and merchandising, and related IP legal matters. 

Rick currently oversees business and legal affairs for much of WarnerMedia's music portfolio, commercial clearance for all of WarnerMedia's ad-supported properties, as well as WarnerMedia's domain name portfolio. At WarnerMedia, Rick is the Executive Sponsor of PRISM, WarnerMedia's LGBTQ+ Business Resource Group.  Prior to joining Turner (now WarnerMedia) in 2000, Rick worked with the law firm of Powell, Goldstein, Frazer & Murphy in Atlanta and Howrey Simon in Washington, DC.  Rick was honored to serve as a judicial clerk for the Honorable Robert Echols with the U.S. District Court for the Middle District of Tennessee after earning his law degree from Vanderbilt University School of Law and.undergraduate degree from Belmont University.  

Rick and his husband, Randall, live in Atlanta with their two boys, two dogs, eight chickens, two bunnies, two fish and two hermit crabs.   
Kara Ong
Truist
Kara is the Deputy General Counsel for Litigation and Legal Operations for Truist.  Prior to Truist, Kara held in-house positions at Equifax and AT&T.  She began her career practicing at Cahill Gordon & Reindel in New York, and then King & Spalding in Atlanta before moving in-house.   
Kara received a bachelor's degree from Princeton University in English and a juris doctorate from Harvard Law School.  She has proudly served on the PBPA Board since 2012.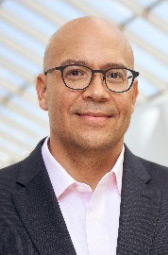 Tim Phillips
American Cancer Society
Timothy Phillips serves as chief legal and risk officer of the American Cancer Society, Inc., as well as its advocacy affiliate, the American Cancer Society Cancer Action Network(ACS CAN). Tim joined the American Cancer Society's Office of Corporation Counsel in 2005 and, prior to his current appointment, served in the positions of general counsel and senior counsel. As the American Cancer Society's chief legal and risk officer, Tim leads a team of legal and compliance professionals and assures that the organization develops, implements, and maintains its mission, fundraising and strategic research strategies, and operations in accordance with all applicable laws governing public charities. In addition, Tim provides strategic legal counsel to the American Cancer Society Board of Directors, as well as program and operations leadership, balancing business goals with institutional risk to effectively and efficiently accomplish the organization's lifesaving mission. Prior to joining the American Cancer Society, Tim spent eight years in private practice in the Atlanta office of Troutman Sanders LLP. He is an internationally recognized faculty member and lecturer on topics related to nonprofit governance, taxation, risk management, and joint ventures. Tim also engages with the community on a variety of volunteer service levels, including his service on the Board of Visitors of the Georgia State University School of Law, the board of the Pro Bono Partnership of Atlanta, and the advisory board of the Atlanta Legal Aid Society. He also serves the boards of several veteran service organizations in an advisory capacity and is counsel to the Navy SEAL Foundation. Tim has received numerous honors for his community service, including the Corporate Counsel Award for Community Champion. He was also the 2007 recipient of the H. Sol Clark Award as well as the State Bar of Georgia's highest honor for pro bono service, and he received a 2016 Legend in Law Burton Award for Legal Achievement. Tim received his Bachelor of Science degree from the U.S. Naval Academy in 1989 and served the country as a commissioned officer in the United States Navy. He earned his Juris Doctor degree from the University of Virginia in 1997. He is a native of Washington, DC, and lives in Marietta, Georgia.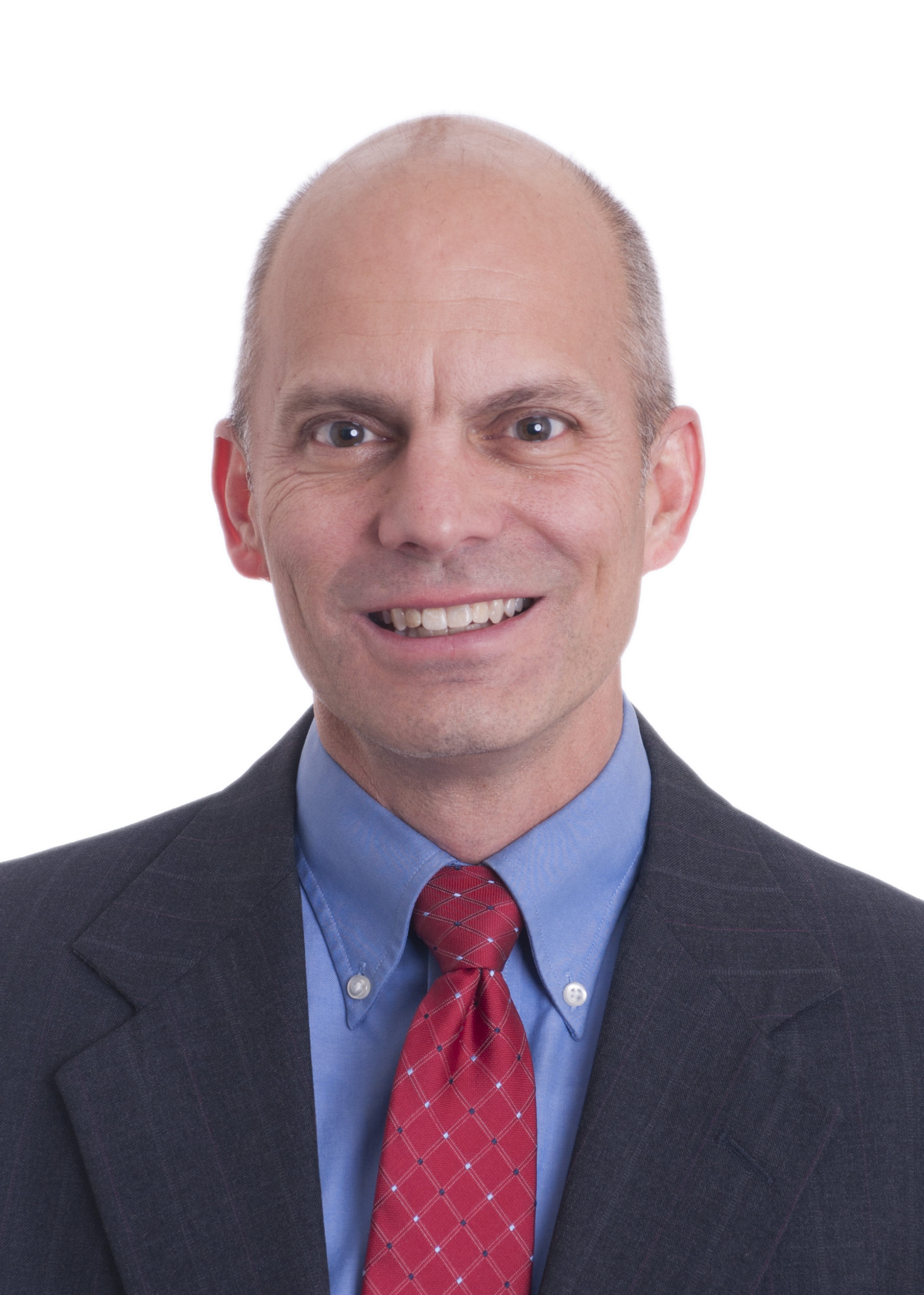 Alan Rosselot
Delta Air Lines
Alan is the head of the Securities and Corporate Governance team in the legal department at Delta, where he is responsible for Delta's compliance with securities laws and supports the Corporate Secretary function of the company.  In addition, Alan heads up the legal department's pro bono committee.  In addition to serving on the Board of Pro Bono Partnership of Atlanta, Alan is a member of the Board of Directors of Camp Sunshine. 
Alan is a graduate of Davidson College and the University of Georgia School of Law.  Alan and his wife, Meg, live in Decatur and have two sons in college.

David Steele
The Home Depot
David Steele is vice president and deputy general counsel of The Home Depot. He is responsible for commercial litigation, real estate and store operations. He also manages the Company's risk management department.
David joined the Company in 2002 as corporate counsel and has held positions of increasing responsibility, including assistant general counsel, senior counsel and, most recently, associate general counsel.
Prior to joining the Company, David was an attorney with Alston & Bird, where he focused on commercial litigation, construction and real estate issues.
David has bachelor's degrees in business administration and economics from Southern Methodist University, and a juris doctor from Vanderbilt University.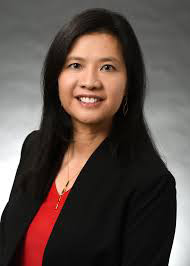 Angie Woo
Cisco Systems
Ms. Woo is an Atlanta native and a proud product of the DeKalb County school system.  She received her undergraduate degree in computer science from Duke University, MBA from the Fuqua School of Business, and law degree from the University of Southern California. After graduating from USC Law, she practiced in the securities group at Troutman Sanders. Afterwards, she joined Scientific-Atlanta, which was acquired by Cisco in 2006. She is currently a director on the corporate affairs legal team at Cisco. Ms. Woo is also a graduate of Leadership Gwinnett and has previously served on the boards of the Aurora Theatre and the Gwinnett Tech Foundation.
Emeritus Board Member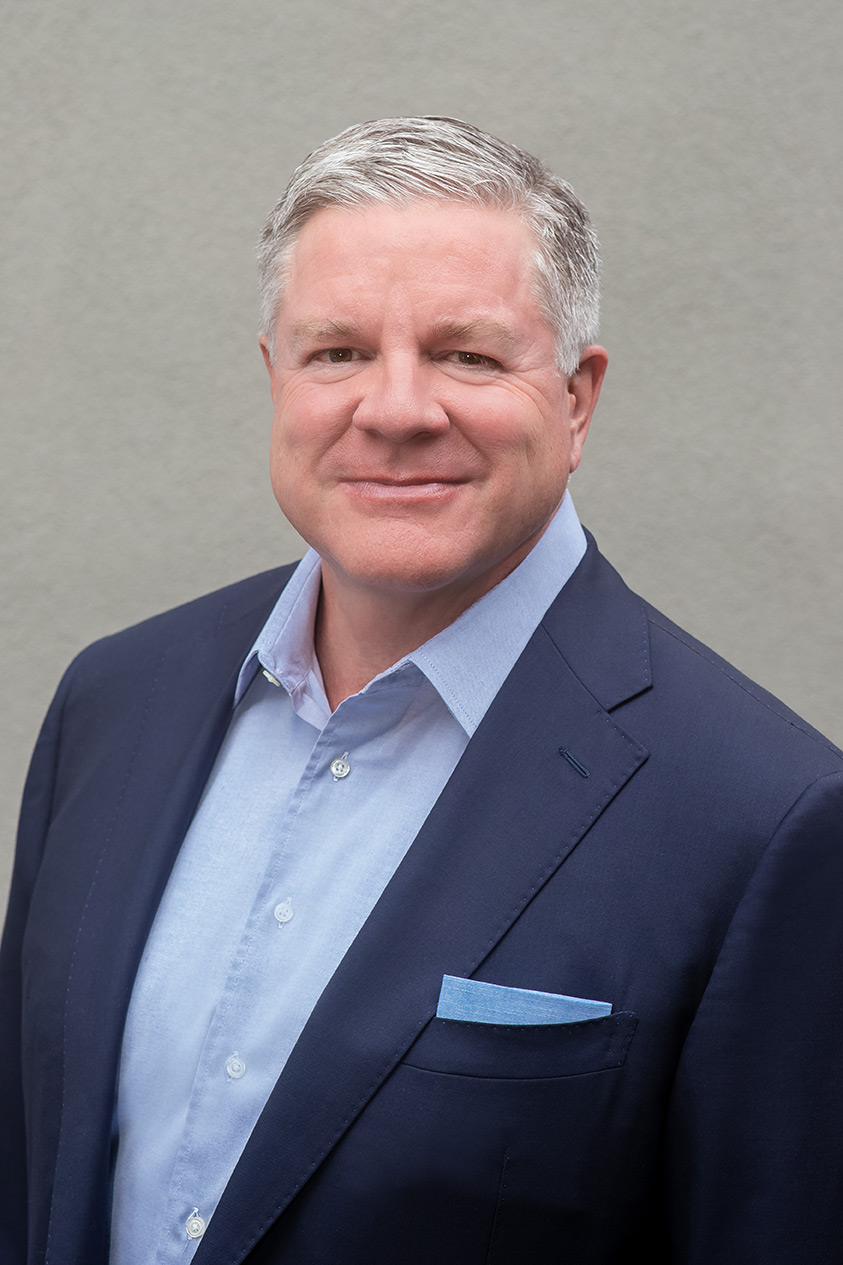 Ben Garren
Retired – The Coca-Cola Company
During his 24 years with The Coca-Cola Company, Ben held a number of senior legal roles. Most recently, he was General Counsel, International, and prior to that, General Counsel, North America Group. Ben also served on executive leadership teams responsible for Coca-Cola's business in over 200 countries. He received a BS from Clemson University and a JD from the University of South Carolina School of Law.
Ben also serves on the boards of the National CASA/GAL Association for Children, UNICEF USA Southeast and the Georgia Legal Services Foundation. He is a member of the Leadership Atlanta Class of 2017, the University of South Carolina School of Law Alumni Council and First Presbyterian Church of Atlanta.
Ben enjoys running, golf, skiing, reading and spending time with his wife, Michele, and daughter, Caroline.
Advisory Committee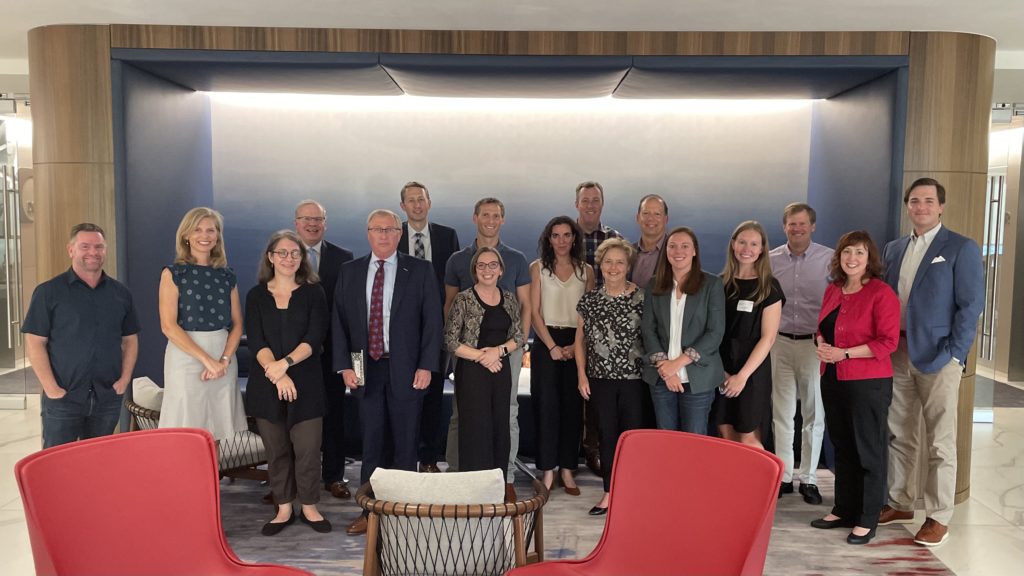 Creighton Frommer (Chair)
Relx
Erica Svoboda (Vice Chair)
Baker Hostetler
Valerie Barney
Mohawk Industries
Lael Bellamy
DLA Piper
Jason Bernstein
Barnes & Thornburg
Guinevere Christmann
Krevolin Horst
Theresa Clark
Greenberg Traurig
Halli Cohn
Troutman Pepper
Elliott Coward
Morris, Manning, & Martin
Anne Cox-Johnson
McDermott Will & Emery
Dara Dehaven
Retired – Ogletree Deakins
Kirk Domescik
Duane Morris
Kelsey Donnalley
Kilpatrick Townsend
Erich Durlacher
Burr Forman
Geoff Frost
JCD Consulting
Brian Galison
Nelson Mullins
Art Gambill
McGuire Woods
Matt Grabell
Ford Harrison
John Hyman
King & Spalding
Hill Jeffries
Eversheds Sutherland
Tyler Keenan
Dentons
Andy Koelz
Hunton Andrews Kurth
Alex Meier
Seyfarth Shaw
John Mills
Jones Walker
Heather Morlock
Delta Air Lines
Tom Rawls
Retired – AT&T
Curtis Romig
Bryan Cave Leighton Paisner
Val Rusk
Employment Law Solution
Amanda Kay Seals
Bondurant Mixson & Elmore
Kara Specht
Finnegan
Bryan Stillwagon
Unifi Service
Matt Strumph
Alston & Bird
Deepa Subramanian
Ogletree Deakins
Caroline Tanner
Holland & Knight
Matt Warenzak
Smith, Gambrell & Russell
Darcy White
Jones Day
---
Springboard
Marianna Faircloth (Chair)
The Home Depot
Corey Goerdt (Vice Chair)
Fisher Phillips
Laura Bentley
Delta Air Lines
Mario Bolanos
Nelson Mullins
Alex Borovsky
Kilpatrick Townsend
Claudia Chafloque-Siu
Kilpatrick Townsend
Ashmin Chowdhury
Burr Forman
Liz Cristallo
Morris, Manning, & Martin
Raquel Crump
Chick-fil-A
Scott Edwards
Southern Company
Nick Gambino
King & Spalding
Alex Hecht
Alston & Bird
Casey Holloway
Troutman Pepper
Alex Holt
Greenberg Traurig
Alex Kennelly
Jones Day
Eddy Martinez
United Parcel Service
Devin McGuinness
The Coca-Cola Company
Hanish Patel
Arnall Golden Gregory
Jessica Thomas
Ogletree Deakins
Angela Vadala
DLA Piper
---