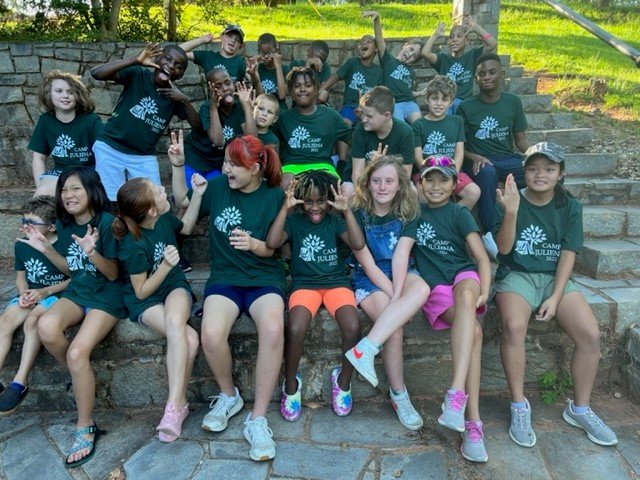 Shortly after becoming a client of Pro Bono Partnership of Atlanta in 2015, the Georgia Center of the Deaf and Hard of Hearing participated in a PBPA Nonprofit Legal Check Up. A team of attorneys from The Coca-Cola Company and King & Spalding met with Center staff and board members to help identify potential legal issues, such as the need for liability releases, employee policies and a trademark registration. PBPA then matched the Center with additional volunteer attorneys who helped address each of the nine identified legal matters over the course of the next year.
According to Jimmy Peterson, Executive Director of the Georgia Center of the Deaf and Hard of Hearing, PBPA staff attorney Lori Shapiro helped keep all of the projects on track. "Lori kept me connected and helped out a lot. Whenever I needed anything, she was there to help guide our projects."
The Center, established in 1989, is a dedicated pillar of support and advocacy for the deaf, hard of hearing, and deafblind communities. At its core, the center is driven by a mission to promote accessibility, eliminate barriers, and celebrate the rich and diverse culture of these communities.
In pursuit of this vision, the Center offers a range of programs and services. These include providing vital interpretation services within educational institutions and healthcare facilities, facilitating job application assistance, and forming valuable partnerships with local organizations and businesses, including entities like MARTA and the Independent Living Center.
To further foster a deep appreciation for their culture and to break down linguistic walls, they offer American Sign Language (ASL) classes in group homes and advocate for the inclusion of ASL courses for academic credit in high schools. Additionally, the Center organizes camps for kids and teens, further supporting the deafblind community.
A highlight in their calendar of events is the DEAFestival, a celebration held every two years during DEAF month. This event serves as a platform for deaf individuals to form a sense of community, enjoy performances, and learn more about the Center's services.
Since 2015, PBPA has worked with the Center on a total of twenty-seven impactful projects. Recently, a PBPA volunteer helped the Center secure a favorable settlement after a dispute with a service provider.
"Working with the Pro Bono Partnership has cost us nothing while coming with so many benefits," said Peterson, who uses American Sign Language. "The volunteer attorneys have always been so friendly and understanding, especially in terms bridging the gap due to the language barrier, and I really appreciate that."
Some of the PBPA volunteer attorneys who have recently worked with the Center include: Curtis Romig (Bryan Cave Leighton Paisner); Michael Scariano (Nelson Mullins Riley & Scarborough LLP); Patrick Silloway (Balch & Bingham LLP); Valerie King (Florence Healthcare); and Robert Ajemian (The Home Depot).