Delta's top-tier legal professionals are sharing their skills with nonprofits across Atlanta, deepening our relationships with our hometown community by providing pro bono legal assistance to help those who need it most.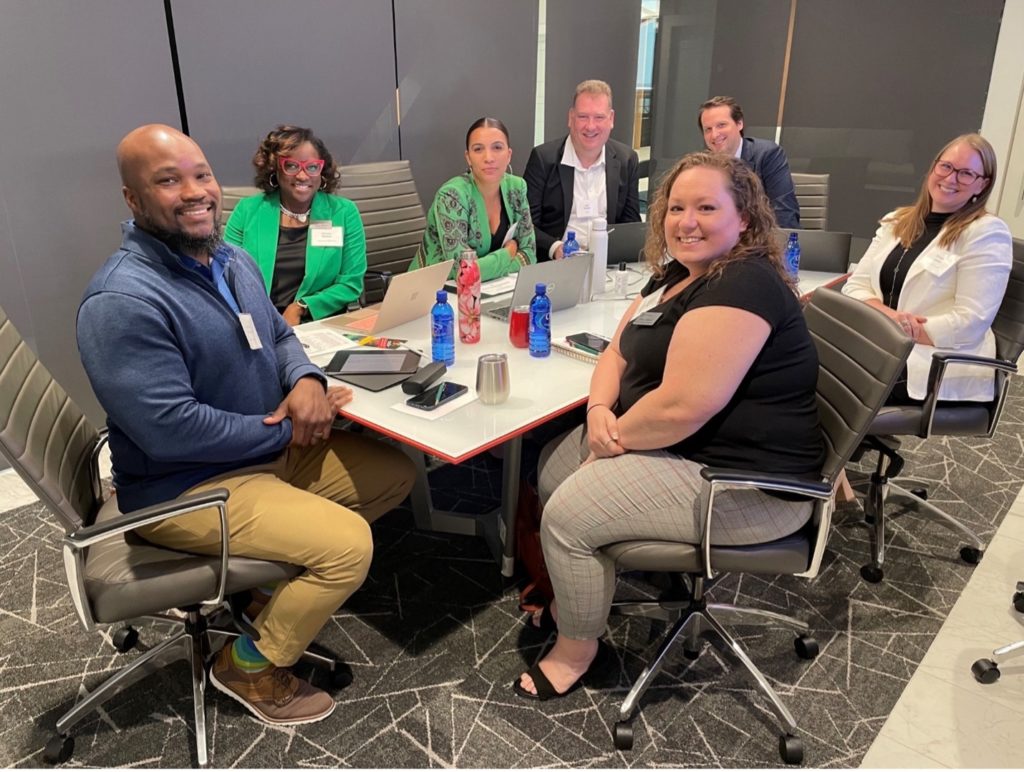 One of the Delta Law Department's most significant and long-running relationships is with Pro Bono Partnership of Atlanta, which connects volunteer attorneys with Georgia nonprofits needing legal services. Through its volunteer network, PBPA's nonprofit clients are stronger and better able to serve the underserved and disadvantaged. Since opening its doors in 2005, PBPA has provided legal services to over 1,000 nonprofit clients based primarily in the metro Atlanta area.
"One of the most important things we can do as legal professionals is to provide pro bono work in the communities where we live, work and serve," said Alan Rosselot, Associate General Counsel for Delta and Chairman of the Board at PBPA. "With many nonprofits on shoestring budgets, we're humbled to be able to make a meaningful impact by meeting them where they are, serving them in the ways they need most and enable them to carry out their mission."
PBPA's nonprofit clients run the gamut from helping with the educational needs of underserved children to assisting those struggling to enter the workforce. Volunteers from Delta's legal team and elsewhere undergo a two-hour training session, then help organizations identify their needs and work on them throughout the year. These needs can include everything including corporate governance, tax exempt status, employment, intellectual property and more.
PBPA recently hosted an in-person "legal checkup" for the first time since the pandemic began. Delta lawyers joined lawyers from Truist and law firm Kilpatrick Townsend & Stockton to assess the needs of several nonprofits and develop plans to assist throughout the year.
"Like any small business, our clients have legal issues they need help with," said Rachel Spears, Executive Director of PBPA. "These are people who are passionate about their mission, but they're not lawyers." That's where PBPA comes in, she said: "How can we identify those legal issues before they become problems?"
Those issues can include liability releases, employee handbooks, board policies, worker classification and trademark registration.
"To the extent we can take that off them and help them get that straightened out, it's a huge relief," Rachel said.
Delta's relationship with PBPA began in 2005, with the airline being named its Legal Department of the Year in 2014. Over the past six years, Delta volunteers have handled more than 100 legal matters for PBPA clients.
Delta legal professionals also volunteer directly with other organizations in the metro area, such as the Georgia Justice Project, Georgia Immigration and Asylum Network, Atlanta Volunteers Lawyers Foundation, and Georgia Lawyers for the Arts.
Know someone who can help?
Do you have friends or family who work in the legal field and would be interested in assisting PBPA? Contact Rachel Spears at rachel.spears@pbpatl.org or visit the PBPA website for information on volunteer opportunities.