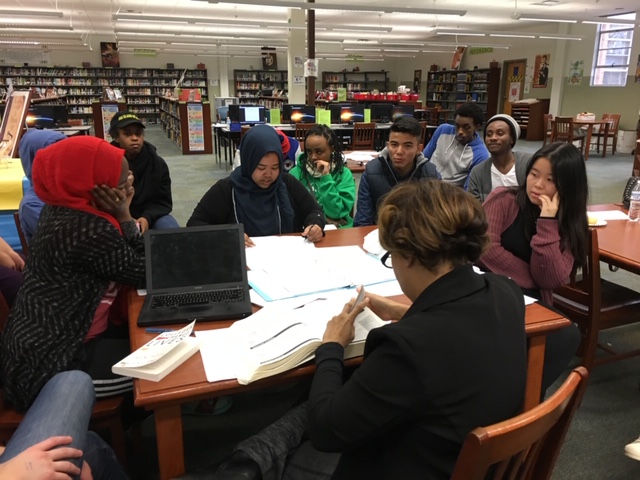 Applying to college is an investment that requires both time and resources. But not all high school students in Atlanta have access to the basic resources necessary to complete and submit college applications. Kamal Carter and Debra Nealy cofounded Step Ahead Scholars to ensure that all students have access to the resources and tools needed during the college application process. Their mission is to eradicate college inequality.
Kamal Carter recognized the inequality in access to education while teaching chemistry at an underserved Atlanta public high school. Ten years ago, Carter created a volunteer program that gave students an opportunity to have lunch with a mentor and Debra Nealy volunteered to be one of those mentors. At one of these lunches, Debra Nealy's mentee asked for help with applying to college. The student explained that he lacked internet access and did not know how to even begin to the college application process. Nealy agreed to help and the student was eventually accepted into college and even received scholarship funds to attend for free. Once Carter and Nealy identified this transition pitfall they immediately began providing students and their families free college access support. Based on that success, Carter and Nealy were inspired to start Step Ahead Scholars.
Today, Step Ahead Scholars continues to eliminate barriers to a college education by providing informational sessions, in-school workshops, one-on-one mentoring and community awareness events. In nine years, Step Ahead Scholars has made a tremendous impact on the Atlanta community. The organization, which is 100% volunteer run, has reached more than 2,000 underserved students who have earned over $50 million in scholarships. Ninety-six percent of Step Ahead Scholar seniors enroll in college immediately after graduation.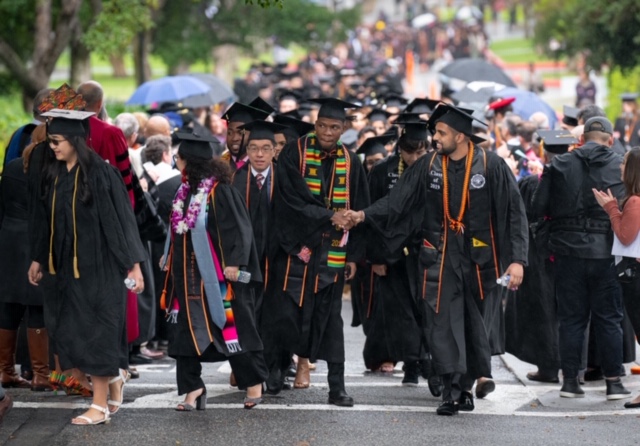 Step Ahead Scholars became a Pro Bono Partnership of Atlanta client in early 2019. With the help of volunteer attorneys, the nonprofit is currently working on three corporate and intellectual property projects. Amber Philogene from Jones Day recently drafted a new volunteer agreement for the organization.
Carter is thankful for PBPA and its volunteer attorneys. He shared "PBPA is an amazing community stakeholder and their willingness to help Step Ahead Scholars has exponentially enhanced our organization's infrastructure. Working with PBPA volunteers has been invaluable experience. Their gifts of time and expertise have strengthened our foundation, and in doing so, safeguarded our mission, of eradicating college access inequality."