Livramento Delgado Boxing Foundation (LDBF) is a nonprofit organization focused on helping those affected by movement challenges. Established in 2013 by Larry and Ellie Kahn with the assistance of Paul Delgado, LDBF developed a vigorous, non-contact boxing exercise program specifically for people with Parkinson's disease. Research has shown vigorous exercise helps slow the progression of the disease and lessen the severity of symptoms, improving balance, cognitive function, and prolonging independence. Paul ran the program for many years until his retirement.
Denise Formisano, the current chairman of LDBF, is passionate about the work she does as she understands first-hand the challenges those with Parkinson's face. After being diagnosed with both Parkinson's and Multiple Sclerosis, she immediately enrolled in the boxing program which has had numerous benefits on her health. The organization has greatly expanded its offerings and outreach, going from eight classes a week to thirty-five. In addition, the organization now offers services for those with Young Onset Parkinson's Disease and Multiple Sclerosis, as well as programs serving veterans.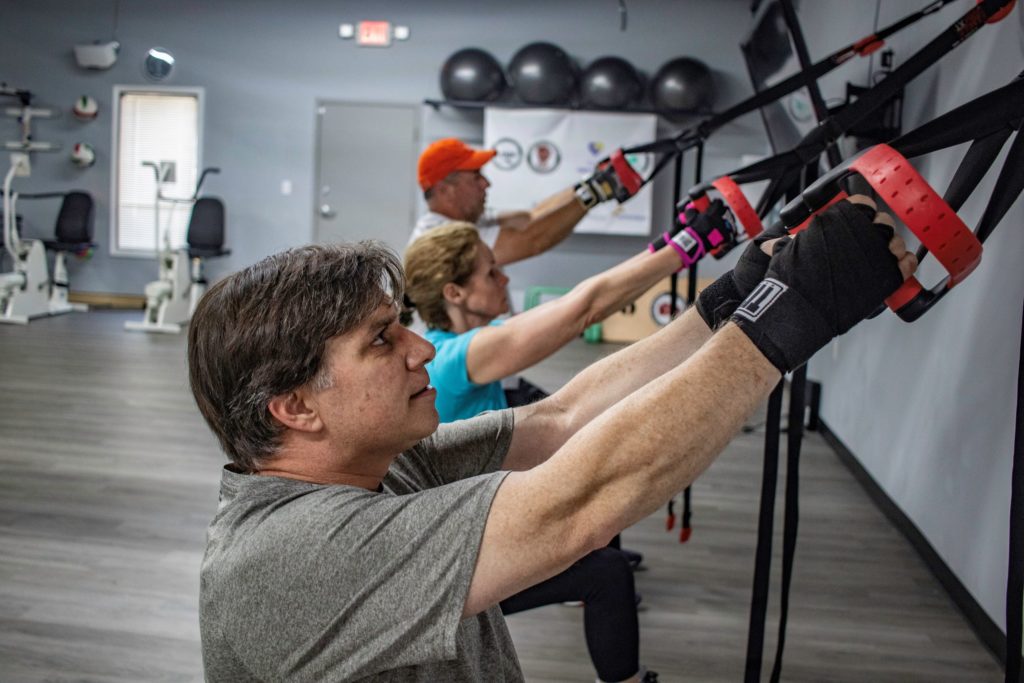 Many exciting things have happened for the organization over the last year despite the pandemic and PBPA volunteer attorneys have assisted along the way. Due to the Covid-19 crisis, LDBF began offering virtual classes which have expanded the organization's outreach. This spring, LDBF opened the new, state-of-the-art Walter and Estelle Strauss Wellness Center. The organization is now able to offer more services including physical therapy, massage therapy, neurology, nutrition counseling and workshops as part of their continuum of care model.
PBPA volunteer attorney Steve Kennedy (Seyfarth Shaw) helped negotiate the lease for the new facility offering legal guidance as they took on this large endeavor. Denise adds, "Steve is always a phone call away. He has worked on several matters and really the reason we are here today."

LDBF has been a PBPA client for three years. In that time, volunteer attorneys have assisted the organization with twenty matters. Other attorney volunteers include Ami Rodrigues (Chipotle), Mike Pavento (Kilpatrick Townsend), Stan Shapiro, Ben Russell, Michelle Marchiony (Invacare Corporation), Bob Stupar (Kilpatrick Townsend), Creighton Frommer (RELX Group), Gabby Fulton (Troutman Pepper), Richard Tulis (Morris, Manning & Martin), Gail Gunnells (E Gail Gunnells PC), Dusty Otwell (Dusty Otwell), and Rebecca Kennedy (Goodwin Procter).