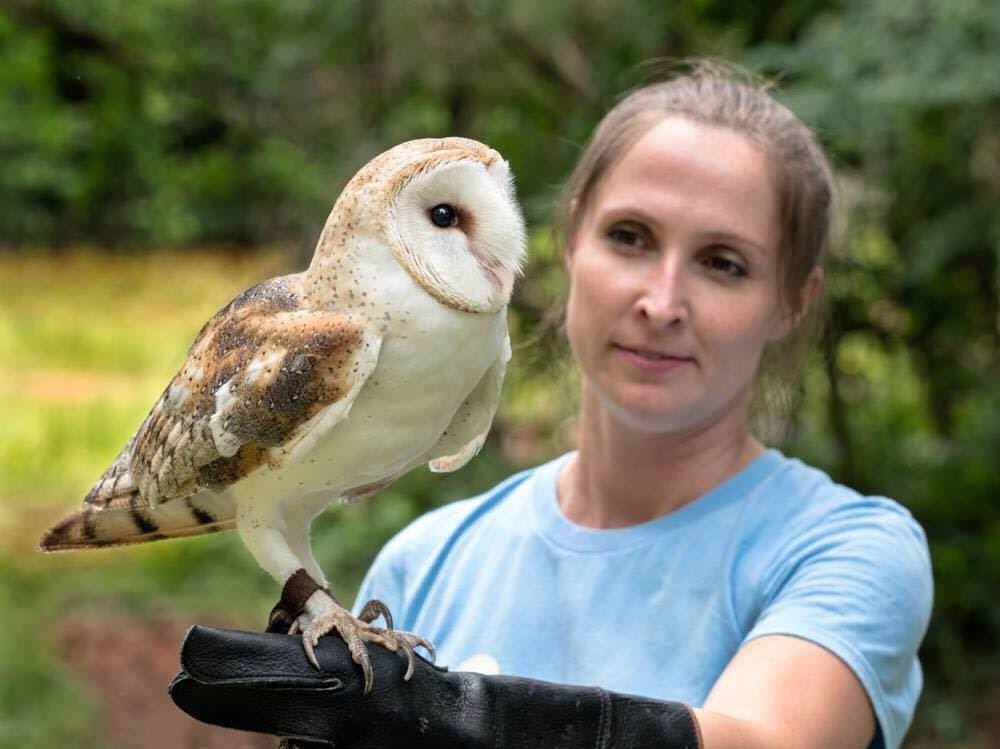 What would you do if you found an injured hawk in your backyard? Or a nest of abandoned baby squirrels? You might start by contacting the Atlanta Wild Animal Rescue Effort (AWARE). Founded in 1999, AWARE Wildlife Center focuses on the sustained rehabilitation of injured and orphaned native Georgia wild animals, as well as public education for peaceful coexistence with wildlife. In 20 years of operation, AWARE has grown to become an established presence in Georgia for wildlife preservation, environmental education, and rehabilitation efforts.
AWARE accepts up to 2,000 injured and orphaned Georgia native wild animals annually, including songbirds, possums, ducks, deer, and even armadillos. AWARE coordinates with local rehabbers around the state to aid additional rehabilitation efforts and publish educational resources. AWARE also provides community education on peaceful human-wildlife coexistence through educational and fundraising events, including the AWARE Wildlife Night Owl 5k
In 2018 alone, AWARE engaged 12,547 volunteers and community members in programs. On-site AWARE volunteers commit to regular weekly shifts, working in animal care (feeding animals, cleaning, and preparing animal meals) or in areas such as photography/videography and animal placement services. Remote volunteers spread community awareness and assist with Wildlife Hotline operations, rescue, and transport.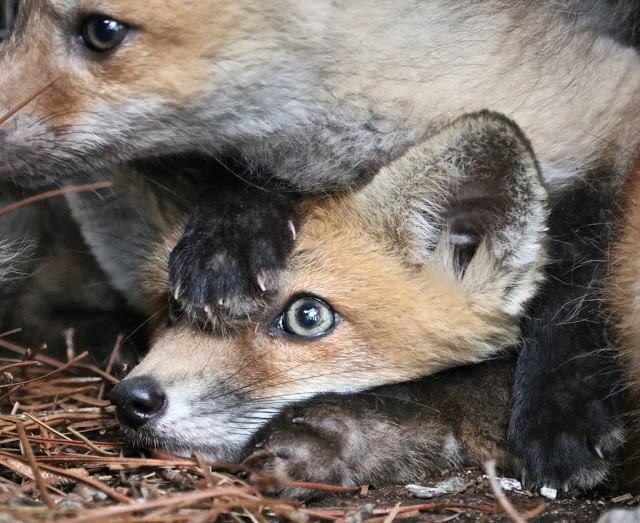 Baby foxes.
Katy Smallwood, a Seyfarth Shaw attorney and member of PBPA's young professionals committee (SpringBoard), first got involved with AWARE when she volunteered for a PBPA project helping the organization in 2013. Katy became so passionate about the work that AWARE does in the community that she later joined AWARE's board. "The wildlife that we share our environment with enrich our lives, make this earth a more interesting place to live, and are crucial to a healthy ecosystem, and our own health and wellbeing," according to Katy.
A long-time volunteer with PBPA, Katy now has a unique appreciation for what PBPA does for nonprofits: "PBPA has been a key partner for AWARE for many years. Without PBPA's help, AWARE would have had to divert resources away from executing its mission in order to address basic legal needs that were met by PBPA and its volunteers."
Many PBPA volunteer attorneys have assisted AWARE Wildlife Center with legal matters ranging from lease renegotiations to drafting volunteer and employee handbooks. These attorneys include most recently Angie Woo of Cisco, Da-shon Dixon and Bill Pauly of The Home Depot, Sandy Sullivan of National Vision, Amy Kluesner of InComm, Michelle Johnson of Nelson Mullins, Guinevere Christmann of Flexport, and Jessica Keenum of Alston & Bird.