Prior to 2009, only 3% of Pro Bono Partnership of Atlanta's annual revenues came from individual donations. Most of our funding came from law firms and corporations. With the challenging economy, we realized that we had to diversify our funding sources, but we had never gotten much traction with individual donors. Over 75% of our individual donations came from Board members. What could we do to get individuals excited about making a personal gift in the middle of a recession?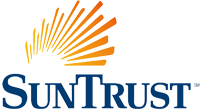 Enter SunTrust. The SunTrust Bank Foundation suggested a challenge grant. If we raised $25,000 in such donations from first-time givers, the Foundation would match individual donations of $100 or more.. For an organization that had raised less than $2500 in individual donations in 2008, the challenge was a daunting but exciting one!
The SunTrust Challenge was announced on November 23, 2009, and with the help of strong year-end giving season, we were already half-way to our goal by December 31, 2009. Donations slowed down with the new year but on September 30, 2010, with help from a fundraising event hosted by the Association of Corporate Counsel – Georgia Chapter and King & Spalding, we reached the $25,000 mark!
Our next challenge will be to keep up this momentum in individual donations. So please keep Pro Bono Partnership of Atlanta in mind as you plan your year-end giving.
Pro Bono Partnership of Atlanta would like to thank the SunTrust Bank Foundation and the following individuals who gave $100 or more during the SunTrust Challenge (November 23, 2009 – September 30, 2010):
Partner ($1000+)
Tom Bishop
Cass Brewer
Briley Brisendine
Ginger and Scott Burton
Virginia Carron
Ben Garren
Betsy and Daryl Griswold
Corb Hankey
Julia Houston
Mike Kline
Faith Knight Myers
Reggie O'Shields
Happy Perkins
Shannon Pierce
Tom Rawls
Pat Roberts
Debbie Segal & Randy Cadenhead
Rachel Spears
Rex Veal
Julie Young
Sponsor ($500 to $999)
Mr. and Mrs. Samuel Allen
Paul Baisier
Bethany Cooper
Dwight Davis
Robert Debusk
Amy & Peter Dosik
Michele Garren
Sally Hogsette
Patricia Kardon
Lisa Keyes
Frank Landgraff
James Meadows
Mary Anthony Merchant
Tracy Plott
Richard Schneider
George Sewell
Darcy White
Contributor ($250-$499)
Amelia Barker
Selina Beene
Lillian Caudle
Jo Ann Cooper
Theresa Hammond
Mitzi Hill
Sean Honeywill
Lisa Jern
John Jones
Denise Miller
Floyd Newton
Vivek Patel
Andrea Pendleton
Silas Pendleton
Sandy Pon
Mason Stephenson
Kent Webb
Donor ($100-$249)
Akinlabi Afolayan
Marcia Bansley
Rupert Barkoff
Scott Bates
Pearson Beardsley
Suellen Bergman
Matt Block
Bruce Bowers
John Brumbaugh
Carol and Joel Burk
Laura Ellyson
Halli Cohn
Stanley Coker
George Cole
Phillip Cooper
Jerry Cox
Clint Crosby
Hugh Davenport
Tyler Dempsey
Simone Denny
Karen Dobson
Stephen Dolinger
Kirk Domescik
Patrice Duncan
Allison Dyer
Alice Eason Jenkins
Tracy Ediger
Joseph Freeman
Grace Fricks
Rick Fuentes
Mary Galinski
Neil Ginn
Chad Hale
Nedom Haley
Jeff Handler
John Harbin
Sandra Jewel Hatcher
William Holby
Brian Holmes

Hope Family Ministry
Jason Howard
Heather Howdeshell
Clay Howell
Sarah Isabel
Rober Jackson
M. Hill Jeffries
Matt Jewell
Weyman Johnson
Shawne Keenan
Teresa Kennedy
Lisa Keyes
Valerie King
Leslie Klemperer
Caroline LaFleur
Patricia Lamar
Sue Laney
Chris Lang
Kathie Lee
Dean Leeper
Charlie Lester
L. Joseph Loveland
Sarah Lowe
Kelly MacLanahan
Mona Maerz
Meghan Macgruder
Catherine Manavi
Catherine McClellan
Phillip McClendon
Teri McClure
Rick McMurtry
Robyn Miller
Toni Millner
Joshua Moore
Barbara Morgan
Matthew Morrison
Stuart Neiman
Lisa Norwood
Judy Nussbaum

Kara Ong
Mark Padilla
Billy Palmer
Amy Panessa
James Pardo
Mike Pavento
Ray Persons
Tim Phillips
Richard Rimer
Alan Rosselot
Scott Rotter
Valerie Rusk
James Sanders
Steve Schaetzel
Leon Scott
Lori Shapiro
Rita Sheffey
Jeremy Silverman
Tim Silvis
Adrienne Smith
Susan Smith
Kathyrn Solley
Farah Spainhour
Charles Sperling
Robert Steed
Stephen Stone
Virginia Stratton
Joan Stuart
John Tanner
Susan Tarnower
Virginia Wadsworth
Daniel Warren
Lisa Williams
Carolyn Wingfield
Scott Wright