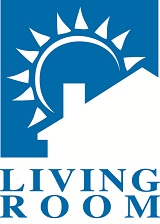 For the vulnerable population of adults diagnosed with HIV/AIDS, having stable living situations is vital for their physical and mental well-being. Since 1995, Living Room has been helping homeless adults living with HIV/AIDS, and their dependents, keep their homes or find housing. In 2011, the group expanded their services beyond the metro Atlanta area to the 15-county region around Rome and Dalton in Northwest Georgia.
From housing referrals to financial assistance, Living Room helps in a variety of ways. Their programs provide financial assistance to prevent adults living with HIV/AIDS from becoming homeless and help subsidize housing cost for homeless adults living with HIV/AIDS. Living Room also has a program called Special Needs Housing Assistance Program for homeless adults living with HIV/AIDS who are also mentally ill, addicted or transgendered to help members of this group find housing.
Just this year, Living Room participated in Pro Bono Partnership of Atlanta's Legal Check-Up. Already volunteers have helped the group with seven projects! Executive Director for Living Room, Dolph Goldenburg, says "Pro Bono Partnership of Atlanta has quickly become an invaluable resource for Living Room. Through its Legal Check-Up program, Pro Bono Partnership identified several areas in which Living Room could improve its legal foundation and recruited attorneys to help us in those areas."
Thank you to Mona Maerz of Bunting Legal Group, Michelle Johnson of Nelson Mullins, Brent Houk of UPS, Elizabeth Leyda of Stanton Law, and Erin Krinsky, Skip Smith, Lynn Clements and Ed Cherof of Jackson Lewis and many others for volunteering to assist Living Room with their legal needs.