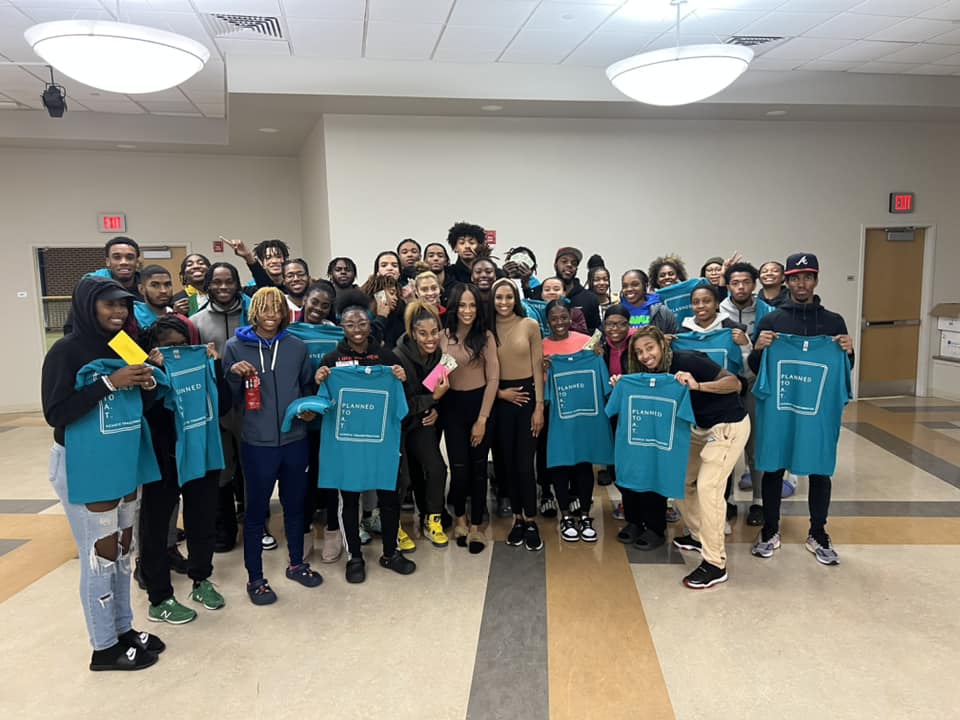 Planned to A.T. founders Tiffany Pearson-Kilgore and Ashley Rutland were teaching their elementary and high school classes when they realized a need for financial literacy education, especially for their students who dreamed of becoming professional athletes in order to pursue a better way of life. Acting to close this gap in their students' education, the cousin duo created an interactive curriculum to teach student-athletes how to manage their finances and have their dream futures "planned to a tee."
Since the inception, this program has expanded past just student-athletes to include underrepresented students in colleges and universities. The goal is to increase the students' financial literacy and expose them to job opportunities that align with the skills the students are learning through Planned to A.T.'s curriculum. As the organization's name symbolizes, Planned to A.T. hopes to "achieve transformation" for their students for years to come.
Now working full-time for Planned to A.T., Tiffany and Ashley run two types of interactive workshops. The main workshop series is a semester long and consists of one session a month. The pair has also run another, shorter option with all the sessions packed into a customizable program fit for different organizational needs.
Perhaps the best part of this program is the price – it is offered to underrepresented groups of students for free. Planned to A.T. works hard to secure corporate sponsorships from companies like Ikea and the Jacksonville Jaguars Foundation. This is done so students do not have to pay for programming and can earn credit toward university-mandated financial literacy education . The sponsors can also provide incentives for the students to reach their program goals by offering prizes like concert or sports game tickets. In return, these corporations earn goodwill and facetime with diverse job candidates who are becoming fluent in the technical and interpersonal skills the corporations are seeking.
Planned to A.T. is growing fast and has plans to run their program in at least five schools this coming year. With the NCAA's recent changes in name/image/likeness rules, which expanded a student-athlete's ability to secure personal sponsorships, this program has come at just the right time for student-athletes to learn how to manage these large financial gains and publicity.
Pro Bono Partnership of Atlanta was excited to welcome Planned to A.T. to their client roster this summer. Attorneys have already begun working with the organization and are eager to watch their progress.
Some of the PBPA volunteer attorneys who have worked with Planned to A.T. include: Bennett Gillogly (Kilpatrick Townsend); Andrea Demick and Laura Huffman (King & Spalding); Joe Freeman (retired); Ivor Longo (The Coca-Cola Company) and Chris Lang and Matt Kristufek (UPS).