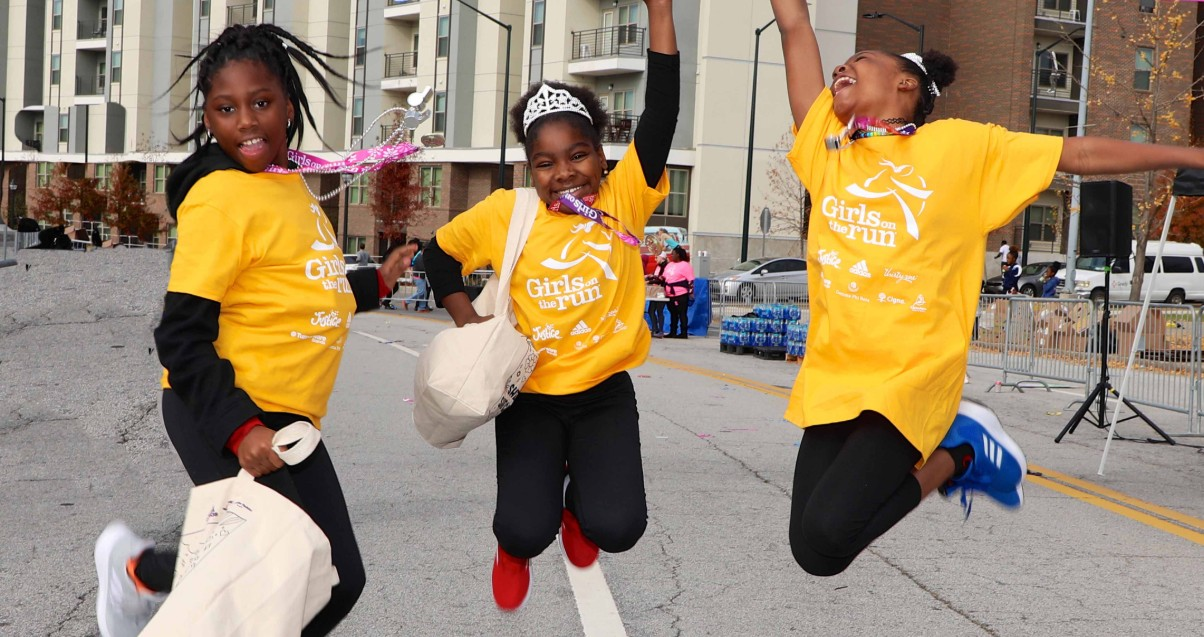 Young girls face an overwhelming number of societal challenges around self-esteem, confidence, and building healthy relationships. Girls on the Run of Atlanta believes every girl is inherently full of power and potential. Social-emotional learning is the cornerstone of their research-based lessons for girls ages 8 – 14. Whether in-person or virtually, trained volunteer coaches lead girls of all abilities through research-based lessons which creatively integrate movement and strengthen their emotional and social health. According to Lea Rolfes, Girls on the Run of Atlanta's Executive Director, the programs are non-competitive, encouraging body movement and mind-body connection.Girls on the Run of Atlanta is an independent 501c3, part of the international organization of Girls on the Run. Primarily serving metro-Atlanta area counties including Cobb, Fulton, Gwinnett and DeKalb counties, Girls on the Run of Atlanta can be found in over 150 schools, after-school programs and working with community partners like the YMCA. In addition to after-school programming, the organization also offers spring break and summer camps. All programming is offered on a sliding fee scale with a third of girls participating at no cost at all. Girls on the Run of Atlanta ensures these participants start the program with a running bra, shoes, and snacks.
Due to the pandemic, Girls on the Run of Atlanta has shifted many of their programs to a virtual format. Lea Rolfes states the organization's primary concern is to deliver safe online programs but she adds, "This is not your average Zoom. We are up running, having a dance party and encouraging movement." Whether virtual or in person, the organization aims to offer programming that is intentional and impactful.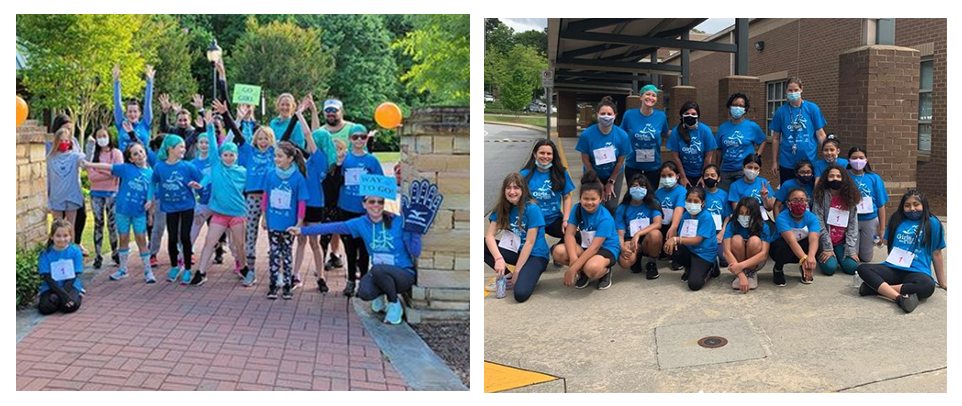 Girls on the Run of Atlanta has been a Pro Bono Partnership of Atlanta client for over ten years and has worked with several volunteer attorneys on matters including employee handbooks, policies and procedures, and risk management related matters. Some of the volunteer attorneys who have worked with Girls on the Run Atlanta include: Matthew Clarke (Smith, Gambrell, & Russell LLP), Gail Gunnells (E. Gail Gunnells PC), Kara Ong (Truist), Paul Libretta (Credigy), Mike Pavento (Kilpatrick Townsend), Alison Prout (Bondurant Mixson and Elmore) and Stephanie Aferiat (Home Depot).
Lea adds, " We have benefited greatly from PBPA over the years! It is so reassuring for a small organization like ours to have this resource. Amazing volunteer attorneys have helped us with projects big and small, and our team frequently uses the website and online training events to ensure we\'re keeping our staff, volunteers, and more importantly the girls we serve, safe and supported. "