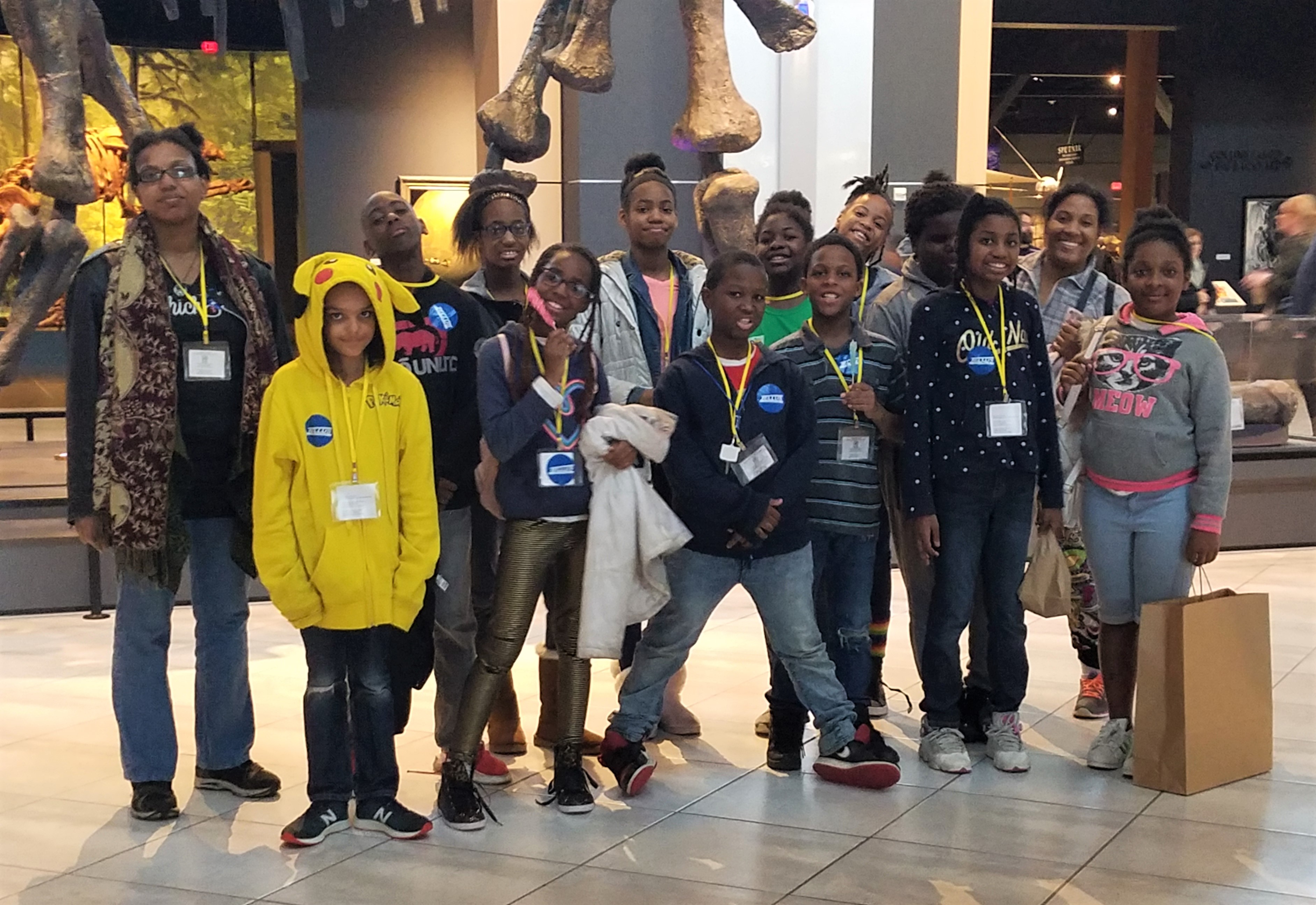 At a recent trip to the Tellus Science museum.
Residents of the East Atlanta neighborhood came together in 1998 to create the East Atlanta Kids Club (EAKC), giving local children a safe and stimulating place when out of school. The organization, which celebrated its 20th-anniversary last year, has become a cornerstone of its community as well as a model for similar organizations throughout the Atlanta area.
EAKC began with just a handful of community volunteers and only a dozen kids. Today, the organization serves more than 100 girls and boys between the ages of 7 and 17, offering educational and recreational activities, as well as mentorship opportunities, all free of charge. After 6 months, students have increased school attendance and show marked academic improvements, particularly in math and language arts. Students also exercise more and eat healthier. Active participants have above-average high school graduation and college and vocational-technical school matriculation rates. Perhaps more importantly, they develop a strong belief in themselves and their capabilities.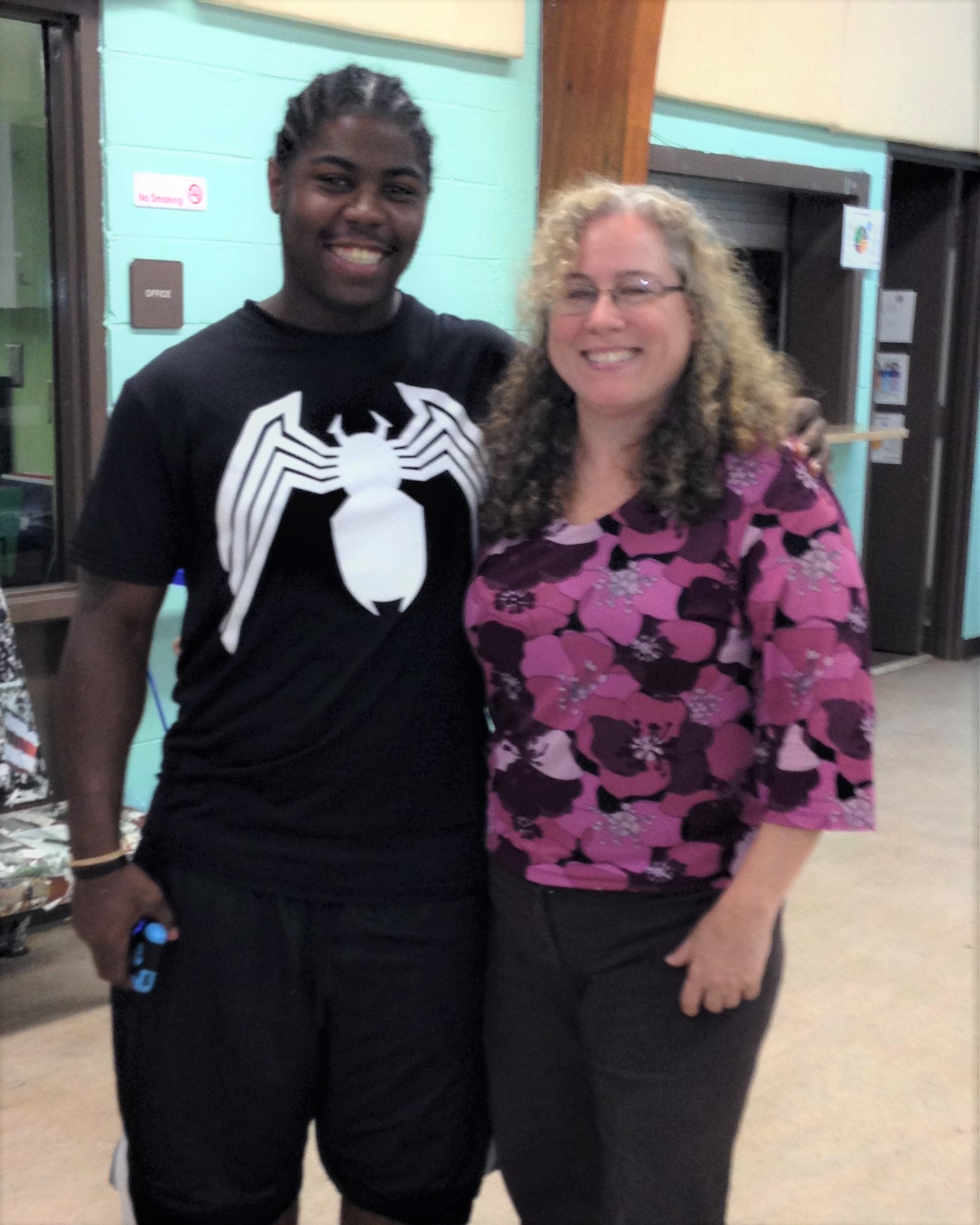 Executive Director, Jill Sieder with East Atlanta Kids Club alumni, Avery Hill.
There is something for everyone at EAKC. The after-school Kids Club serves elementary school students and offers tutoring and enrichment focusing on STEAM (Science, Technology, Engineering, Arts and Math)-oriented activities. The Teen Club offers middle and high school students a curriculum focused on college and career readiness including entrepreneurship and leadership development, tutoring in math and language arts and art enrichment. The Friendship Connection is a mentorship program pairing youth with a same-gender mentor. The pair engage in educational, fun, and healthy activities. EAKC's programs are based out of the Brownwood Park Recreation Center in East Atlanta, which the organization manages as part of an innovative, collaborative program between the organization and the City of Atlanta.
"We are small but mighty," says EAKC's Executive Director Jill Sieder, "and one way we stay strong is with the help of people who donate critical expertise that we need but cannot really afford. In retrospect, I had no idea how vulnerable we were until I attended the first legal check-up ten years ago. As an ED [Executive Director], I've received incredibly valuable counsel and education from PBPA staff and volunteer lawyers. We count ourselves among the fortunate nonprofit organizations in Atlanta to enjoy this pro bono protective relationship."
Since 2007, many PBPA volunteer attorneys have assisted EAKC with legal matters ranging from negotiations and renewals of the lease with the City of Atlanta to employment contracts to establishing healthcare reimbursement accounts, including most recently Ted Solley of Moser Law Co., Rena Kelley of TBC Corporation, Stephanie Thompson of McKesson, Kathy Solley of Nelson Mullins, Meredith Francis of Kilpatrick Townsend & Stockton LLP, Sarah Parker of Holland & Knight, Brian Holmes of Dentons, Erika Leonard of Ogletree Deakins, and Jennifer Manning of The Coca-Cola Company.