Community Guilds
Committed to closing inequities and catalyzing transformation by providing experiential learning to teachers and students.
From the client: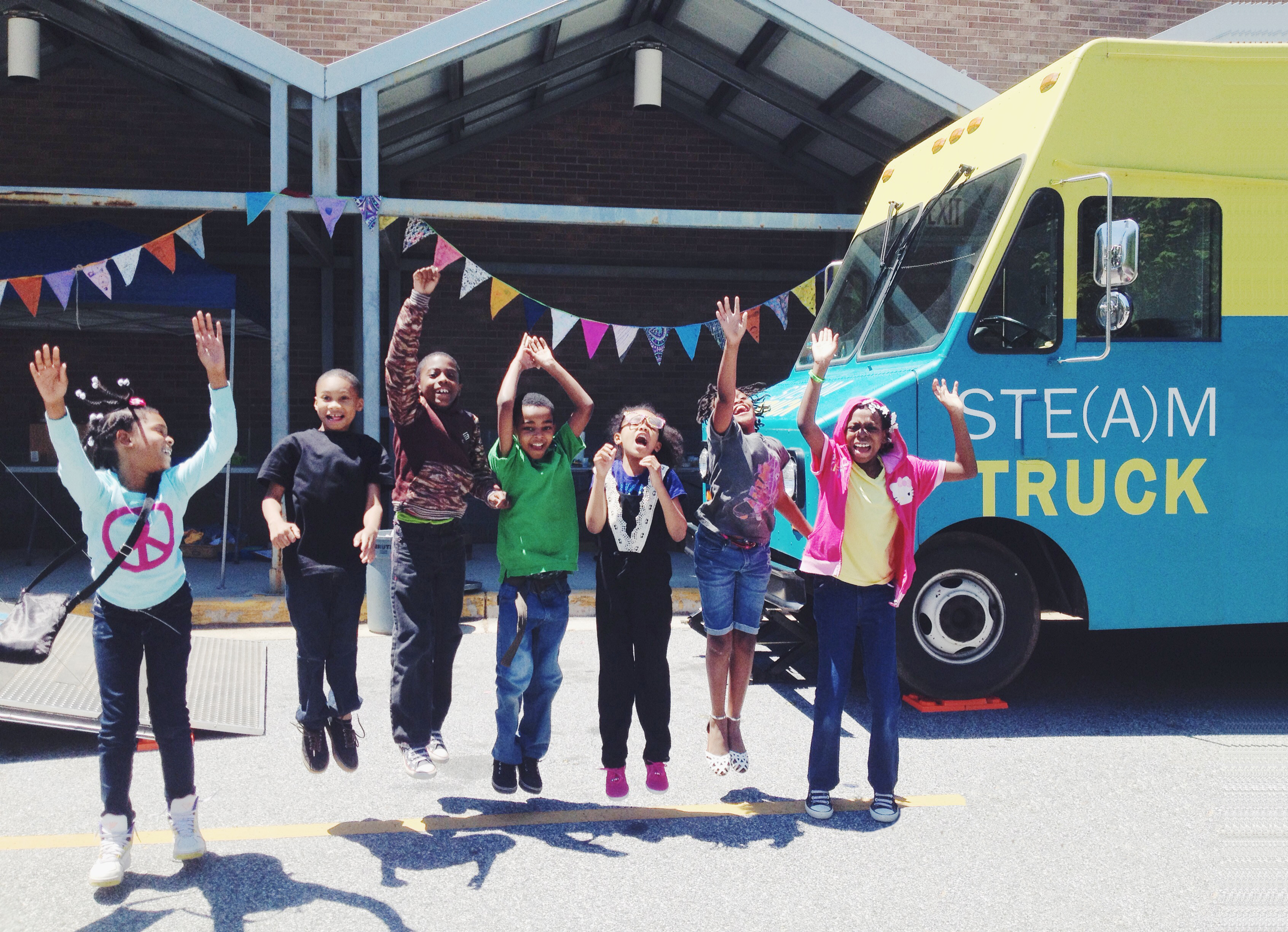 Community Guilds has been a Pro Bono Partnership of Atlanta client since 2013. Executive Director Jason Martin shared "Rachel [Spears] serves as our guardian angel. She provides very important guidance and support. All of the attorneys who have given their resources also help us a lot with our developments."
About Community Guilds
The core program of Community Guilds, STE(A)M Truck, has been on the road since 2013. STE(A)M Truck is a mobile makerspace that provides a rigorous, experiential learning-based curriculum to students from 4 years old to teen. STE(A)M stands for Science, Technology, Engineering, Arts, and Mathematics. The program offers students opportunities to get their hands dirty and build things using tools and technology. Community Guilds targets Title 1 schools – schools with a high percentage of students from low-income families. Community Guilds served over 11,500 students in 2018.
Legal Assistance Provided by Pro Bono Partnership of Atlanta:
Liability releases for participants and mentors
Contracts for apprenticeships
Federal trademark approval
Negotiated public school and school district contracts
Developed a background check policy and procedure
Drafted a volunteer agreement
Revised corporate sponsorship packet
Revised financial policies and procedures
Additionally, Community Guilds participated in 2 of PBPA's Nonprofit Legal Check-Ups.
Jeanette Rankin Foundation, Inc.
Women succeeding through education
From the client:
"When a non-profit has a question that requires legal expertise, where can the charity turn? In our case, Jeannette Rankin Women's Scholarship Fund found a wonderful partner through the professional staff and volunteer attorneys at Pro Bono Partnership of Atlanta.
We have a small annual budget, and concentrate our fundraising efforts and expenses to support our scholarships for low-income women; thus we don't have funds available for legal expenses.
Our questions have involved our employee handbook, gift agreement documents, and contract reviews. In each case, Pro Bono Partnership of Atlanta has matched us with an attorney in that area who is volunteering his or her time to help us navigate the question and come to an appropriate solution. This service protects Jeannette Rankin Women's Scholarship Fund and helps keep our costs low so we may put our funding toward helping women go to college. It's a winning solution for our legal needs. We have enjoyed working with the staff and volunteer attorneys — many kudos to them for their donated expertise and time. Thank you!"
About Jeanette Rankin Foundation:
Jeannette Rankin Foundation is a non-profit organization dedicated to raising funds for, and awarding scholarships to, low-income women, ages 35 and older. Each scholarship recipient has a vision of how a college education will benefit herself, her family, and her community. Most recipients are in truly meager financial circumstances and may have other hardships or disabilities.
Legal Assistance Provided by Pro Bono Partnership of Atlanta:
Advised and assisted with merger with EMERGE
State charitable registration
Reviewed a purchasing contract for office space
Advice on sales and use tax
Reviewed a contract for a database system
Classified employees
Drafted a standard offer letter for "at will" employees
Reviewed personnel manual
Set up a "doing business as" name with the state of Georgia
Additionally, Jeanette Rankin Foundation participated in a PBPA Nonprofit Legal Check-Up.
Hosea Helps (Hosea Feed the Hungry and Homeless)
Investigate and raise public awareness about the many problems that are facing families and individuals that are at risk of slipping into poverty or that are living in poverty, and then to mobilize financial resources, products and volunteers to solve those problems and stabilize those households.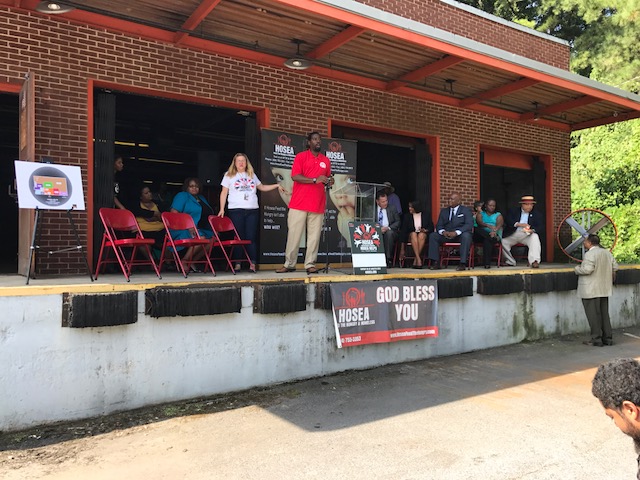 Hosea Feeds the Hungry & the Homeless' new home
About Hosea Helps:
Civil rights activist Reverend Hosea L. Williams Sr. founded Hosea Feed the Hungry in 1971 with the goal of serving Atlanta's homeless population. After his death in 2004, his daughter Elizabeth Omilami took over the organization as CEO. In addition to providing food and other necessities to impoverished families, Hosea puts on holiday dinners, offers haircuts, helps individuals navigate overdue rent and utility payments, and invests in urban agriculture programs. The group has served over half a million individuals, and has expanded its outreach to include other vulnerable populations, including elderly individuals and isolated rural communities.
Legal Assistance Provided by Pro Bono Partnership of Atlanta:
In the winter of 2016-2017, Hosea Feed the Hungry and Homeless had one big problem. It was dangerously close to losing its building and, with it, its entire metro Atlanta operation. For almost 20 years Hosea has directly served the community from the same location on Donnelly Avenue. In June of 2012, Hosea first met with Robyn Miller, Corporate/Tax Counsel for Pro Bono Partnership of Atlanta (PBPA) to discuss potentially purchasing its building. In the winter of 2016-2017, Ruby Howard, CFO of Hosea, contacted Robyn to discuss a startling development. The Donnelly Avenue building had been bought out, and Hosea had three months to move out or face paying an exorbitant $8,000 a month in rent. After a bit of searching, the PBPA volunteer attorney group successfully located and negotiated a contract to purchase a building on Forrest Hills Drive which would provide Hosea with plenty of space and easy access to its client community. In addition, the team convinced Citizens Trust Bank to commit to favorable loan terms and to work expeditiously to get the due diligence accomplished.
Additionally, Hosea Helps participated in 2 of PBPA's Nonprofit Legal Check-Ups.
Our House
Tackling the root causes of homelessness by offering children and families experiencing homelessness the education and comprehensive support services they need to thrive.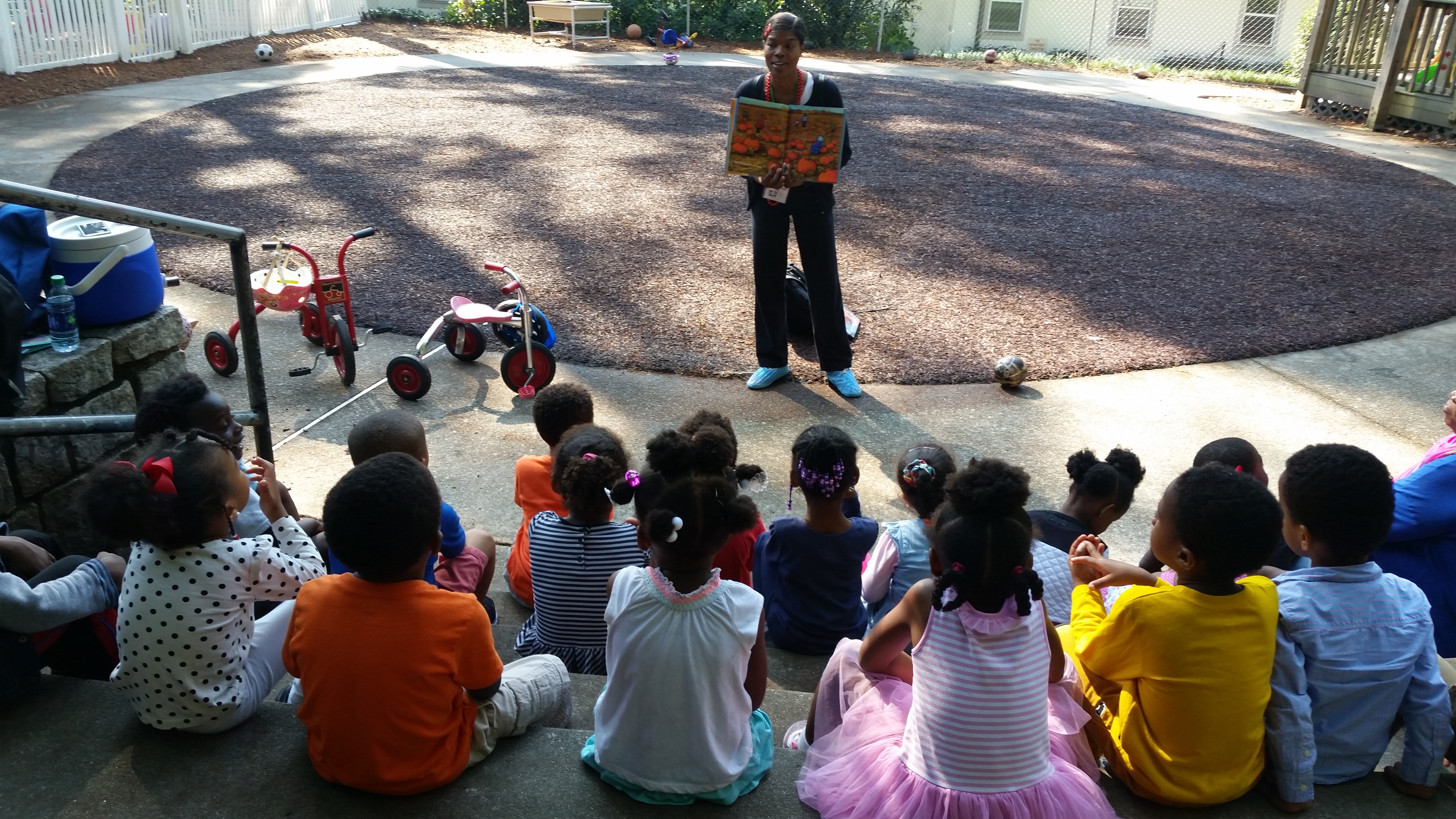 From the client:
"Working with Pro Bono Partnership and the wonderful volunteer attorneys has been very rewarding. It allows us to manage risk, and ensure that our practices and policies meet legal requirements and regulations. We also often learn about new or emerging practices that we might not have otherwise." Said Tyese Lawyer, President and CEO of Our House.
About Our House
Our House opened its doors in 1988 and has been providing metro Atlanta families experiencing homelessness with reliable, free childcare ever since.
Our House's Housing Services program aims to provide homeless families with emergency housing in a safe and caring environment. Families can receive a private room, daily nutritious meals, laundry services and a weekly provision of infant and personal care items. Our House's Family Services program matches each family with a family advocate who offers the support and resources needed to become financially self-sufficient and gain permanent housing. The Early Childhood Education program strives to help homeless children prepare for school readiness and future success. Our House's Employment Training Services program is designed to equip homeless individuals with the job training skills and resources they need to secure stable and adequate employment.
Legal Assistance Provided by Pro Bono Partnership of Atlanta:
Trademark and copyright assistance
Drafted Board policies and procedures
Drafted background checks policy
Developed employee manual
Drafted a volunteer agreement
Additionally, Our House participated in 2 of PBPA's Nonprofit Legal Check-Ups.