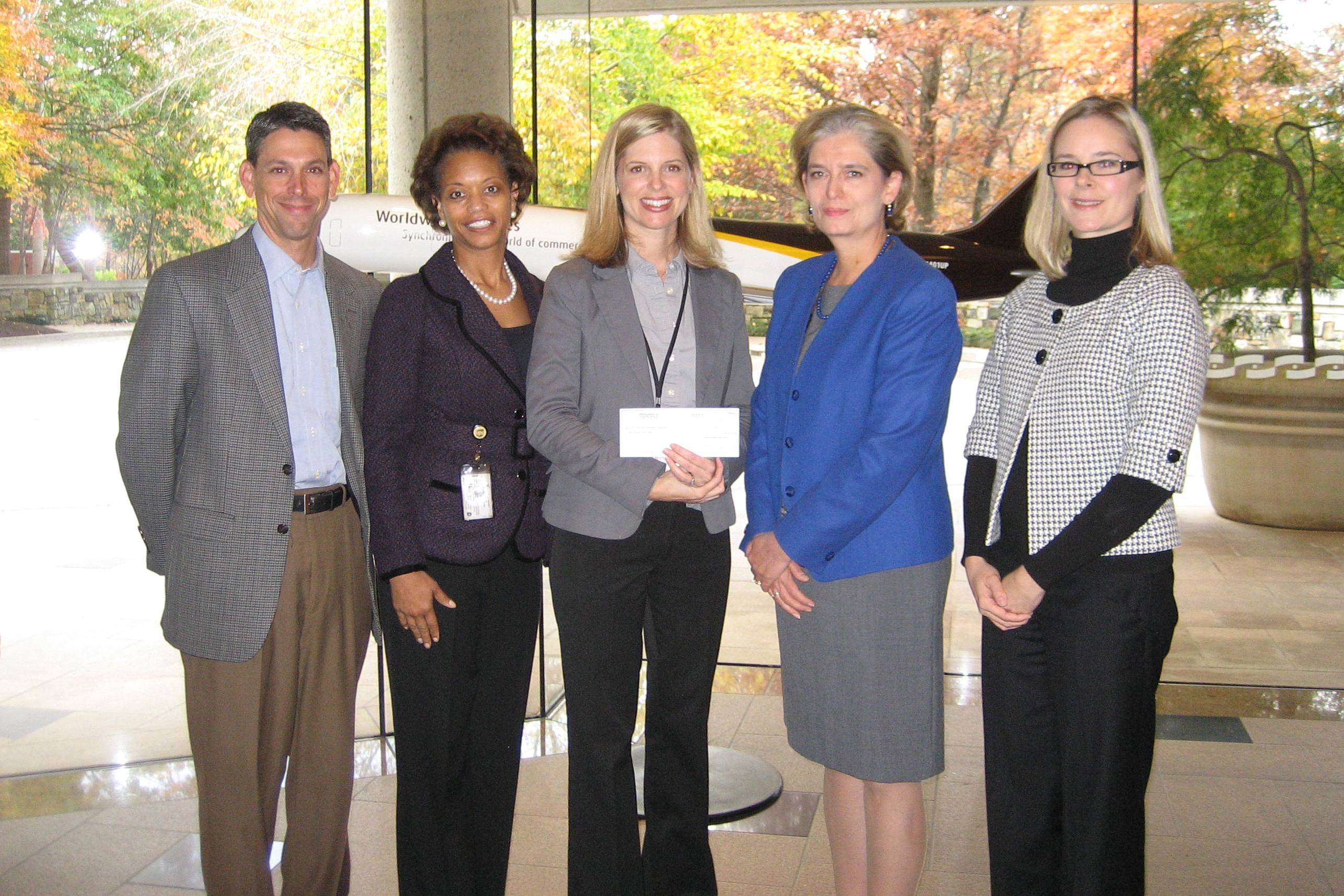 L-R: Jeff Firestone, Teri McClure, Rachel Spears, Betsy Griswold, Dena Hong
The UPS Foundation recently awarded a $50,000 grant to Pro Bono Partnership of Atlanta. For the third year in a row, the UPS Foundation is PBPA's largest annual funder. Once again, the grant will be used to fund PBPA's Nonprofit Legal Checkup program.
The primary goal of the Legal Checkup program, which takes place on a quarterly basis, is to improve the effectiveness of nonprofit organizations by identifying and addressing legal issues that may affect their viability. The program also provides rewarding skills-based volunteer opportunities for attorneys and paralegals, and encourages further volunteerism with PBPA. As an essential component of PBPA's commitment to provide quality legal assistance to nonprofits so that more funds may be directed towards nonprofits' missions, the Legal Checkup program requires a significant amount of preparation and development.
"We are so grateful here at Pro Bono Partnership of Atlanta for UPS's donation and continued support, especially since the Legal Checkup program goes to the heart of what we do," added Rachel Epps Spears, Executive Director of PBPA.
The $50,000 grant is yet another highlight in UPS's relationship with PBPA. Since PBPA's founding, 36 volunteers from UPS's Legal Department have provided legal assistance to almost 70 nonprofit organizations. Betsy Griswold serves as Vice Chair and Brent Houk serves as a member of PBPA's Board of Directors.