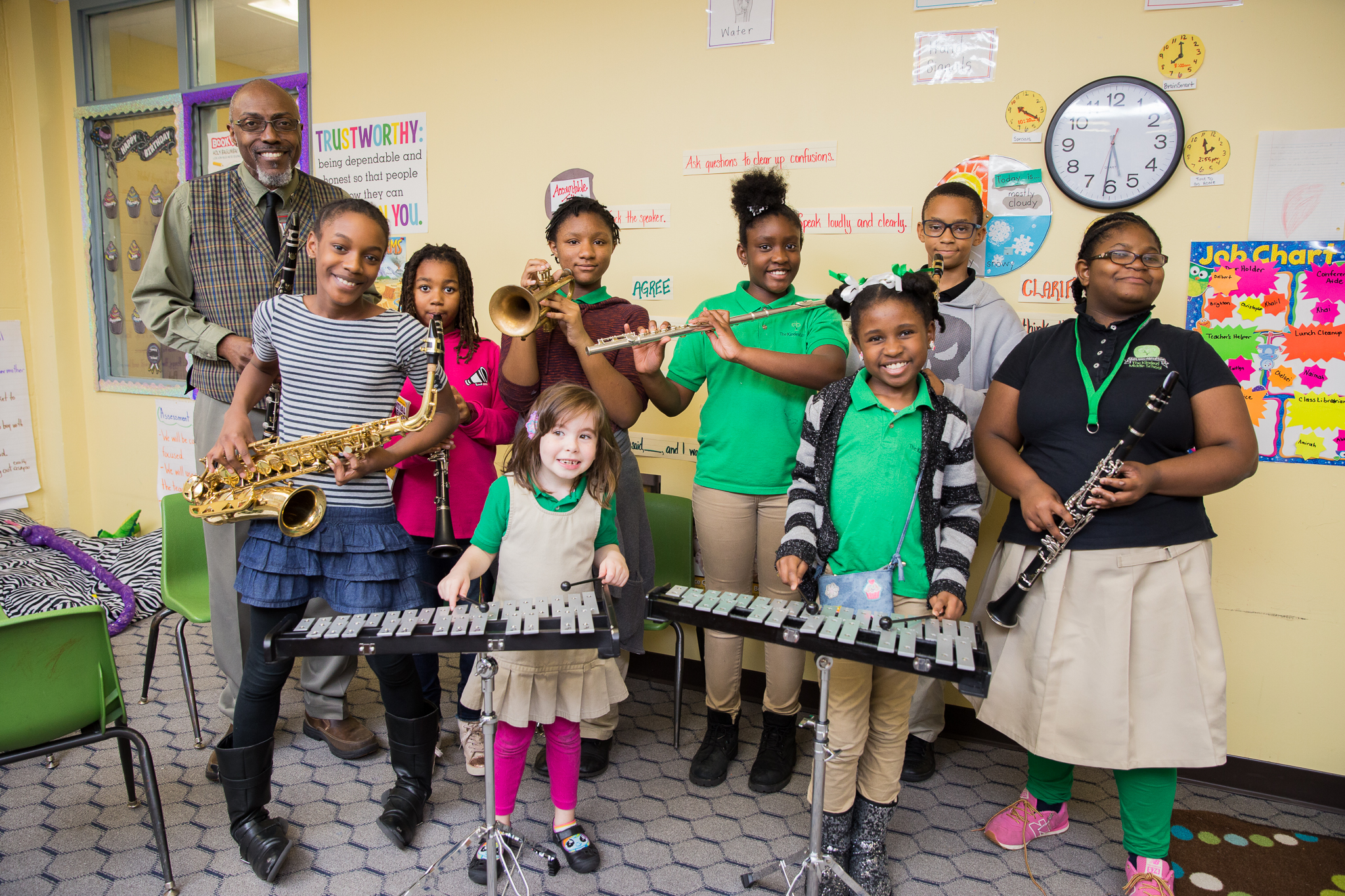 Young musicians and their instruments
Chris Monroe, Executive Director of The Gift of Music Foundation, is no stranger to the importance of the fine arts. In his 27-year career in radio and music, he has also become aware of an unfulfilled need, particularly for young children longing for the depth and joy of making music.
In late 2014, Chris was speaking with a fellow music teacher who mentioned that her own students did not have instruments with which to practice. Chris offered the teacher a few instruments that he had and was not using, and the idea for The Gift of Music Foundation was born. Chris wondered how many other people had unused instruments in their home that could be put to better use in the hands of children.
Since its official inception in 2015, The Gift of Music Foundation has been on a mission to democratize music education by creating greater accessibility to programs, instruments, music teachers, and the overall benefits of music. The organization serves as a resource for music programs that would not otherwise be able to survive without external funding and support. Providing instruments is at the cornerstone of their work, but they are becoming increasingly involved in offering classes and other programming for children.
Chris and his team are motivated by their belief that music serves a need in every community – simply stated, "Music Matters."
"We understand the role music and fine arts play in a young person's life," Chris said. "It is one of the only skills that uses both sides of the brain, and there have been so many studies correlating music with tests scores, graduation rate – things that schools are focused on. But it seems that music is the first thing to go, when it is sometimes what keeps kids in school."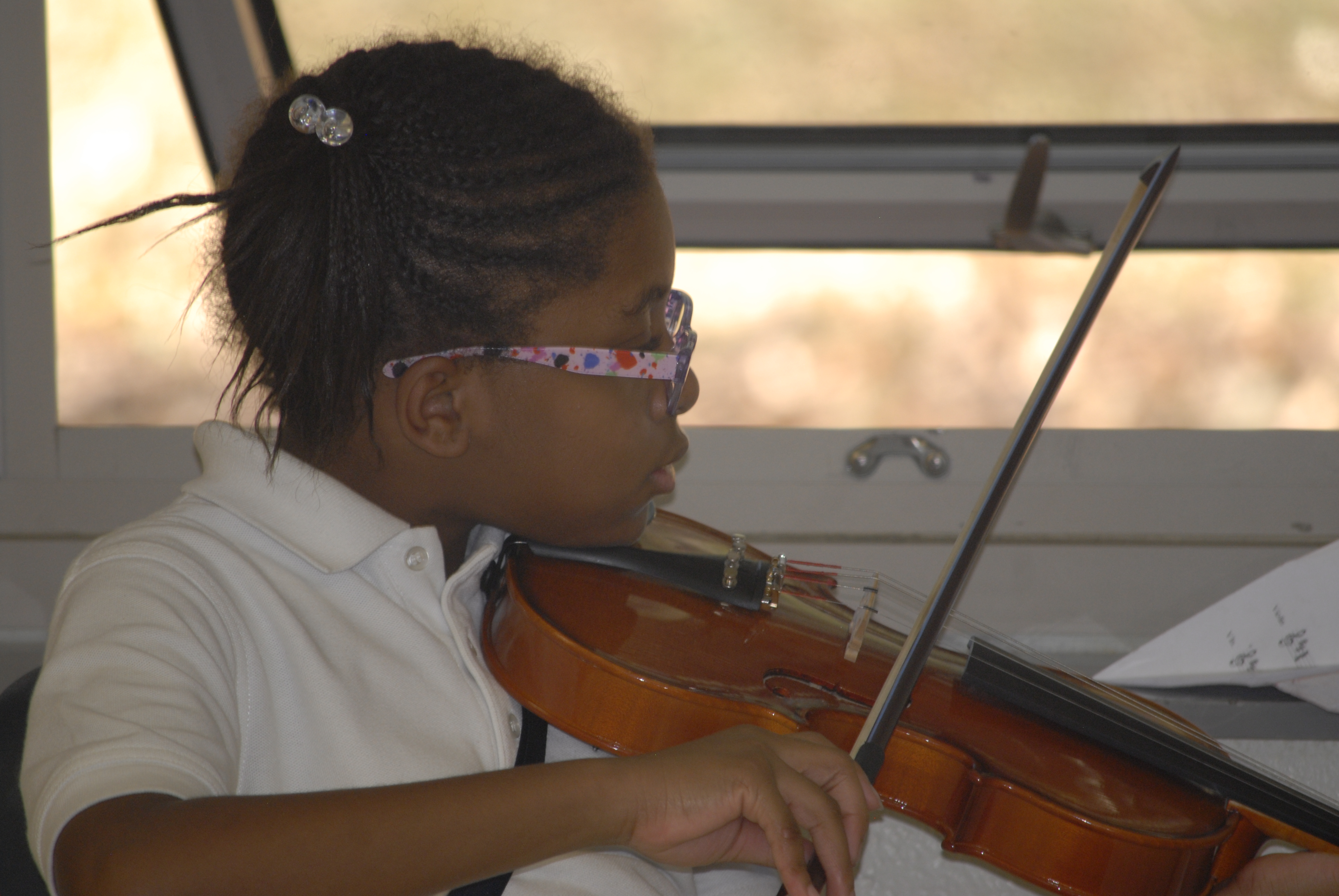 One of the Foundation's most significant achievements is the inception of their Atlanta Public Schools After-School Music Enrichment Program. After seeing the Atlanta Public School system lay off music teachers and cancel music classes all over the city in 2015, The Gift of Music Foundation lent a much-needed hand. In less than two years, this after-school resource expanded to seven schools with over 100 student participants, offering music classes to many students in underserved areas.
Even though the Foundation began in Atlanta, Chris and his team have lofty goals of expanding it into a nationwide resource for music and fine arts.
"We see the need all over the country. We have gifted instruments in upstate New York, outside of Chicago, and a few cities in Florida," he said. The Foundation has also received international attention, getting requests for instruments from South and East Africa, Kenya, and Australia.
The Gift of Music Foundation is Pro Bono Partnership of Atlanta's 800th client, starting work with the organization in January 2017. Thus far, Chris and his team have worked with attorneys Lori Shapiro and Chris Underwood. As a new client of PBPA running a small and growing organization, Chris recognizes the need for legal resources. While the members of the Foundation would want nothing more than to focus entirely on their mission of gifting music, they know that resolving legal issues will only push them toward that goal faster and more efficiently. PBPA is fortunate to provide them with this guidance as they continue to grow and find success.
"What we've talked about so far – it's invaluable," Chris said. "It's a network of people giving back. We have a nonprofit who gives back, then you have support mechanisms like Pro Bono Partnership who give back to us. If you continue that cycle, there is no limit to the amount of good we can all do."