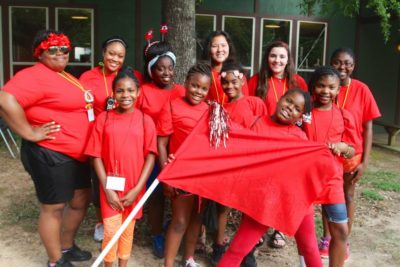 One of the top ten adverse childhood experiences that lead to poor mental and physical health as adults is having an incarcerated parent. Kidz2leaders, inc. exists to help change the lives of prisoners' children and to break the vicious cycle of incarceration. Kidz2leaders helps the children rise above their circumstances, teaches them to become leaders and provides a life of hope through religious programming and a fun environment.
Diane Parrish, founder of kidz2leaders, tells a story of one weekend when she met three generations of women, all in prison and all from the same family. Recognizing that inmates' children are one of the most underrepresented groups, Diane founded Camp Hope, a one-week overnight summer camp, to serve this underrepresented population in the metro-Atlanta area.
Camp Hope held its first summer camp in 2000 with only 13 campers. As Camp Hope developed and grew, the organization formed into kidz2leaders, inc. which has served over 500 children in the metro-Atlanta area. Ninety campers have returned to Camp Hope to serve as a teen counselor after completing 6 years of camp. In addition to Camp Hope, kidz2leaders offers programming that helps campers build lasting relationships within their community to equip them with the skills and knowledge to surpass the status quo. Through its interns4tomorrow program, campers have the opportunity to obtain valuable work experience from various businesses in the Atlanta community. Kidz2Leaders' success in stopping the incarceration cycle over the past 16 years resulted in its first expansion, forming Camp Hope New Jersey.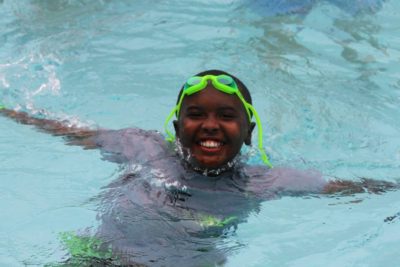 Pro Bono Partnership of Atlanta has worked with kidz2leaders on a wide variety of projects. Kidz2leaders has been a Pro Bono Partnership of Atlanta client since 2009. Volunteer attorneys including Tabatha Ogden, Brian Teras, Tara Ravi, Adam Humphreys, Beth Hauser, John Graves, Winston Folmar, George Sewell, Kevin Glidewell, Laura Bogan and Isabella Lee have assisted kidz2leaders with matters ranging from registering trademarks to drafting various agreements and reviewing employment matters.
Nancy Staub, Executive Director for kidz2leaders, said of Pro Bono Partnership of Atlanta: "Because of your generosity, we receive not only legal services, but we receive the best of the best legal services. You have dipped your toes into every part of our business, and we are very grateful for that. Beyond the legal work, you take time to educate us, to tell us why we should do what we are doing. I do not lose sleep worrying about legal issues because I know our organization is in great hands. Thank you for your commitment to the good of the community and for allowing kidz2leaders to be one of the organizations you serve."