Many organizations seek to improve the lives of children. Yet few organizations attempt to achieve this important goal by proactively facilitating the creation of strong and supportive familial environments. This focus on the family is a hallmark of Lumpkin County Family Connection's approach to ensuring that children are equipped to achieve in the classroom and in life.
Family Connection is a statewide initiative in Georgia, consisting of 159 community collaborative partnerships committed to making measurable improvements for children and families in Georgia. The organization has a large network within the state: every county has its own local Family Connection Collaborative Organization. At the county level, each Family Connection works with local schools, nonprofits and others to collect data about the issues confronting the community's children and families. After analyzing the relevant data, Family Connection creates goals narrowly tailored to address the specific needs of the surrounding community. Lumpkin County Family Connection has responded to the needs of its community by pursuing two extremely important goals. First, Lumpkin County Family Connection facilitates the prevention of child abuse and neglect within the community. Second, the organization helps every child succeed in the classroom.
In pursuit of these goals, Lumpkin County Family Connection participates in several initiatives and programs. The organization helps to run a Family Advocacy Program which places an advocate in each elementary school within Lumpkin County. This family advocate works with at-risk children, creates a plan to assist them, and offers education to parents in both group and one-on-one settings.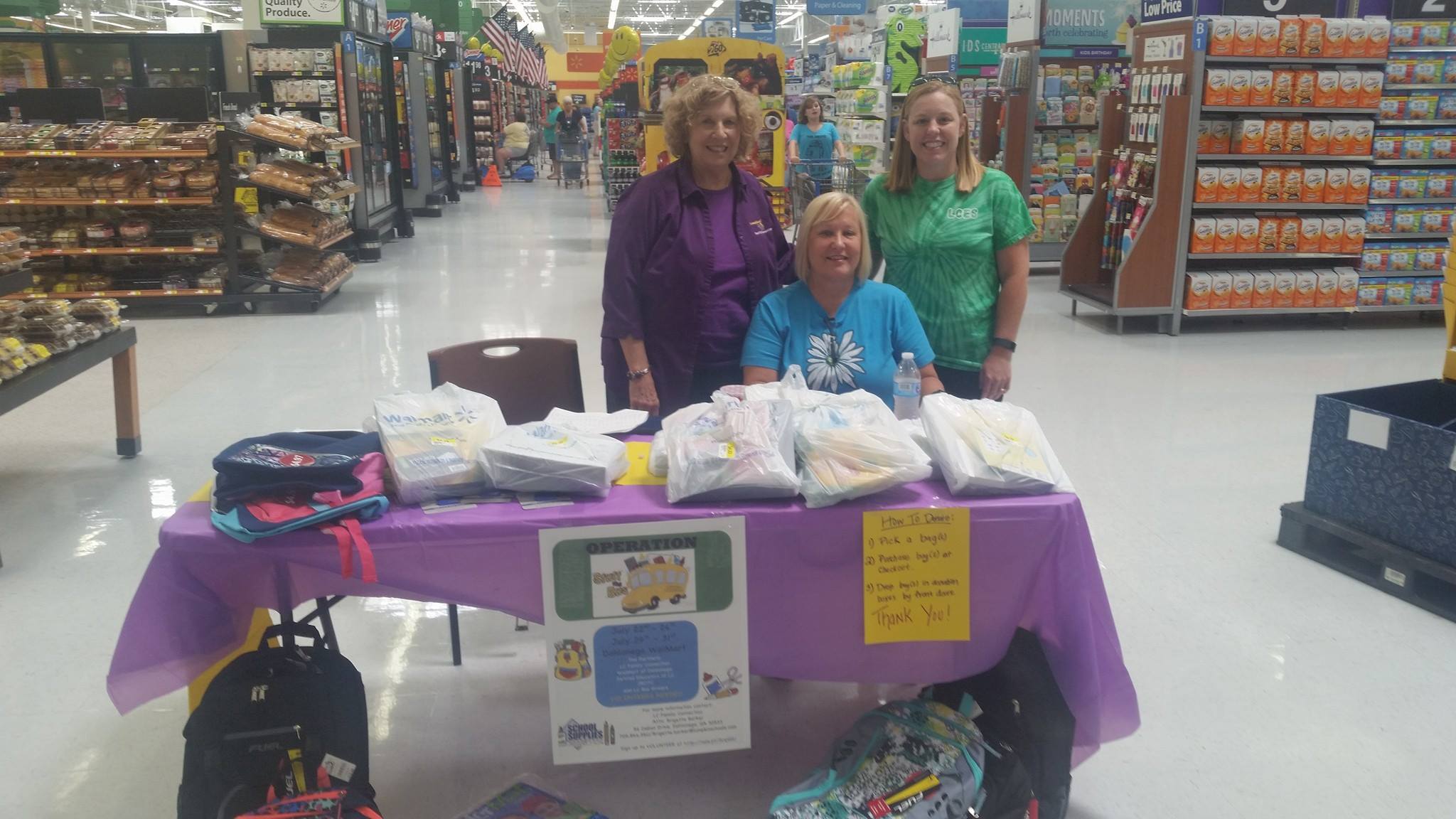 The organization also participates in a school supplies drive, provides holiday gifts to disadvantaged children, and facilitates the delivery of food to children who have been identified as food insecure through the volunteer-run "Back Pack Buddies" program. Lumpkin County Family Connection also trains adults in the community and equips them to identify, handle and prevent incidents of sexual abuse through Stewards of Children. This endeavor has enjoyed great success in Lumpkin County. In fact, Stewards of Children of Lumpkin County was the first Stewards of Children affiliate to train 10% of the adults in the community on sexual abuse prevention.
Finally, Lumpkin County Family Connection helps to operate a mentor program that allows volunteers from the community to serve as role models for local children. The volunteers are required to go through extensive background checks and training and to spend at least 30 minutes of meaningful time a week with a child from their community.
Lumpkin County Family Connection became a PBPA client in April 2016 and participated in one of PBPA's Legal Check Ups that same year. For Brigette Barker, the Director of Lumpkin County Family Connection, this was an incredibly valuable experience: "[m]y board chair and I really enjoyed participating in the nonprofit Legal Check Up. It was a great opportunity to identify our legal needs and develop a timeline and strategic plan around our needs."
Volunteer attorneys including John Griffee, Rob LaPorta, Garland Reid, Dara Mann, Keilee Padgett, Reiko Feaver, Brennan Bolt, Matt Strumph, Montoya Ho-Sang and Tim Phillips have assisted Lumpkin County Family Connection by addressing questions related to fundraising and employment and by drafting contracts, board policies and documentation for volunteers.
Ms. Barker praised the caliber of the work produced by the volunteer attorneys, as well as the speed with which matters are resolved. Overall, Ms. Barker feels that her organization has reaped immense benefit from working with Pro Bono Partnership of Atlanta and its cadre of professional, experienced, and quality volunteer attorneys.