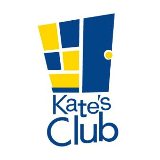 At twelve years old, Kate Atwood lost her mother after a six year battle with breast cancer. Numbed by the loss, Kate immersed herself in sports and social activities but the spiritual void she felt in her life was still unfulfilled. It wasn't until Kate became involved with a bereavement camp that she began to heal.
Inspired by Kate's experience, Kate's Club was created. A nonprofit that began in June 2003 with humble beginnings has now touched the lives of over 400 children and their families. The organization helps empower and heal children that have lost a sibling or parent by providing social, recreational and emotional support. Operated entirely on donations from individuals, corporations, and foundations, Kate's Club offers all support services, programs, and camps free of charge.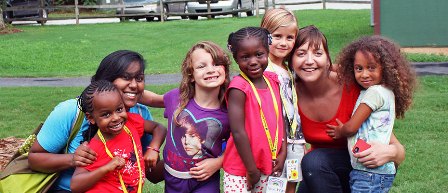 The organization has earned well deserved publicity and recognition. Over the last few years, Kate's Club has been featured on CNN, The View, and in several magazines. But more importantly, the publicity has been a way for many children and teens that have lost a loved one to find Kate's Club and become a part of the organization.
Pro Bono Partnership of Atlanta has connected Kate's Club with generous volunteer attorneys to help with their legal needs, ranging from employment to contracts to intellectual property. According to Emily Brenner Hawkins, Executive Director of Kate's Club, "the volunteer attorneys … have been incredibly experienced, effective and attuned to our needs as a nonprofit. The process of working with them and with PBPA has been a pleasure and the work has greatly strengthened the legal and policy framework of our organization. We are able to more effectively execute our mission because of our partnership with PBPA."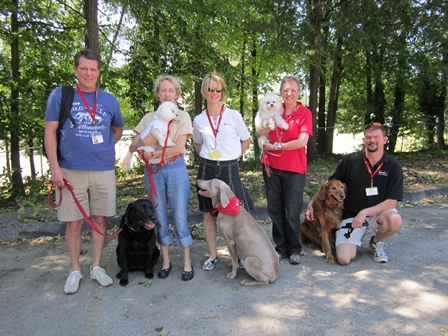 The following attorneys have provided pro bono assistance to Kate's Club through Pro Bono Partnership of Atlanta. In addition, Valerie King (pictured 2nd from the left), not only advised Kate's Club on legal issues, but also volunteers her time to Kate's Club by visiting grieving children with rescue pets from Happy Tails, an animal rescue group.
• Eric Barton of Seyfarth Shaw
• Evan Pontz of Troutman Sanders
• Mark Taylor of Taylor, English, and Duma
• Mary Williams of The Coca-Cola Company
• Ken Barr of The Home Depot
• Christopher Holland of Smith, Gambrell, & Russell
• Tim McDonald of Thompson Hine
• Rick McMurtry and Toni Millner of Turner Broadcasting System, Inc.