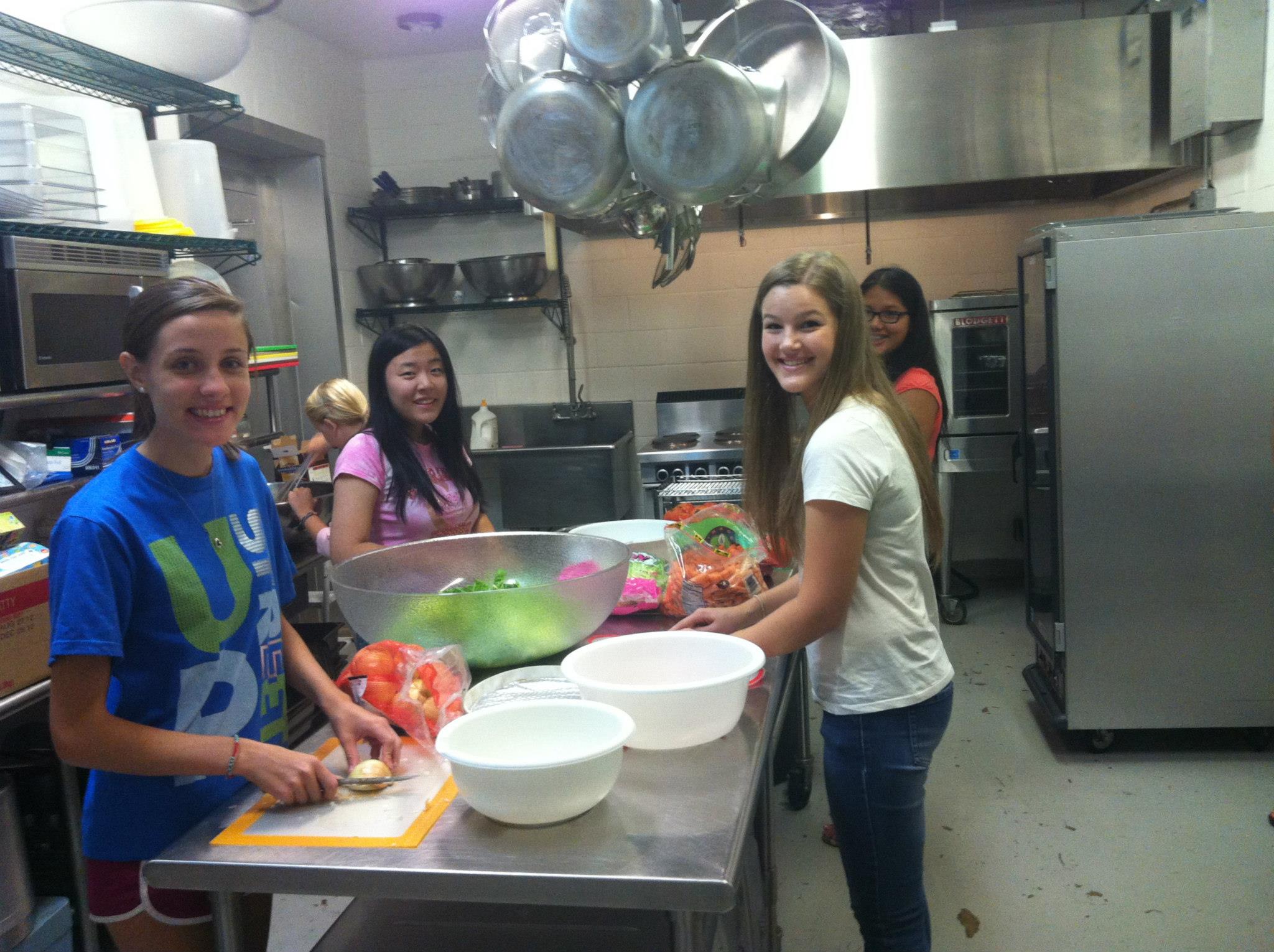 Flood student volunteers prepare a meal at The Garden
Since 2008, Flood Student Community Missions has spent almost 10,000 hours serving the community. Directed towards involving middle and high school students to serve their local elderly, disadvantaged, homeless and youth citizens, Flood enables young students to become leaders with a positive impact on society.
Based in Alpharetta, the organization serves metro Atlanta with small events and all day serving projects, what they call short term missions. However, Flood not only affects those that are being served; they influence the teenagers that serve as well. Because the organization's model relies on youth to take steps to enrich the community, students are taught to care about their surroundings and invest their time and attention to help others.
The organization uses high schools to recruit students and raise awareness for social injustices that are prevalent locally and statewide. Flood created what they call "Chapters", a way for students to get involved and have a tight knit community at their local high school. Thirteen high schools in North Fulton and Forsyth counties have a Flood Chapter. Each Chapter has a team of student leaders along with a teacher sponsor and an adult outside of the school who serves as the Chapter Coordinator. A cluster of four to six schools in a specific geographic area are led by a cluster leader.
Kimberly Scales, the executive director, is the face behind this small yet thriving organization. Along with the help of Pro Bono Partnership of Atlanta's volunteer attorneys, Scales was able to create the high school chapter model that is now a crucial part of the organization.
"So many areas of our organization needed legal assistance that we could not support financially. They have made "hard" things easy as they have helped us set up key pieces to our infrastructure," says Kimberly.
Pro Bono Partnership of Atlanta has matched Flood Student Community Missions with several volunteer attorneys. Thank you to Margaret Kochuba of Paul Hastings, Ian Wasser, Christopher Chan, and Ann Battle of Sutherland, Sarah Hess of Alston & Bird, William Ewing of Barnes & Thornburg, and Lawton Hawkins of The Coca Cola Company.