Applications for the Fall 2023 Bootcamp are now closed! To be notified of the opening date for our Spring 2024 Bootcamp Applications, please fill out the form below.
---
Spring 2024 Deadline: TBA 
Please see eligibility requirements and FAQs below.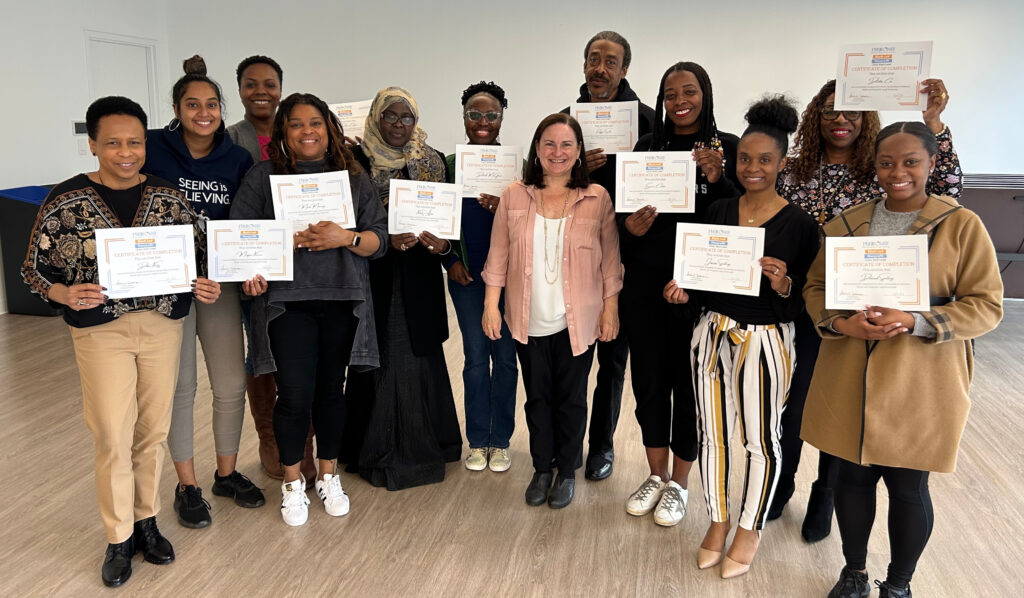 Frequently Asked Questions for Applicants
What is the purpose of PBPA's Black-Led Nonprofit Legal Bootcamp?
Black-led nonprofits are more likely than other nonprofits to lack access to funding and connections that can help their organizations grow, particularly during the early stages of their development. A recent study by Echoing Green and Bridgespan found that Black-led nonprofits receive less grant funding, and are trusted less on how to use those funds. As an example, Echoing Green evaluated its own applicant pool, which includes the most promising early-stage organizations, and found that the budgets of Black-led nonprofits were 24 percent smaller than those of their white-led counterparts. PBPA 's Legal Bootcamp is designed to help address this gap in resources by providing mentorship and legal training to Black nonprofit executive directors.

Who is our ideal candidate?
We are looking for Black executive directors of nonprofits that have a primary purpose to assist low-income or disadvantaged individuals in metro-Atlanta. Ideally, these nonprofits:
are less than 3 years old OR the applicant has served as an Executive Director for less than one year;
have at least three active non-related board members;
can provide proof of 501(c)(3) status or fiscal sponsorship or that the 501(c)(3) application is pending.
These are guidelines, not strict requirements.
PBPA client status is not required. Organizations with fiscal sponsorship or pending 501(c)(3) applications pending will be considered on a case-by-case basis.
How do I apply?
Once open, applications can be filled out via a link on this page.
If you have any issues or concerns, please do not hesitate to reach out to Randi Zelcer, client manager, client@pbpatl.org.
If I apply, am I guaranteed a spot?
No. Space is limited.
How much will it cost?
The program is free.
What will I learn?
As a participant in Legal Bootcamp, you will receive tailored legal education, opportunities to connect and share experiences with other nonprofit leaders, and assistance developing a capacity building action plan for your organization. The program will cover the following units of study and leadership development:
Module One – Board Roles and Responsibilities: board oversight; board and staff roles and responsibilities; conflicts of interest; financial oversight; record keeping
Module Two – Fundamentals of Staying Legal: IRS rules; taxes; fundraising laws; government filings; essential policies and procedures
Module Three- Assessing and Addressing Risk: managing volunteers and employees; contracts; assessing and addressing risk; waivers and insurance; addressing online risks
What are my obligations?
The program will take place over three consecutive months with a monthly time commitment of 10 hours comprised of training sessions or self-study. You will need to:
Be available to attend ALL sessions;

Introductory Meeting (In Person)
Module 1 (In Person)
Module 2 (In Person)
Module 3 (In Person)

Be on time for all meetings and calls and be prepared with the dial-in information for conference calls;
Complete your assignments;
Respond to all calls and e-mails from PBPA staff in a timely manner;
Complete an evaluation following the completion of the program; and
Inform your Board of Directors that you are participating in this program.
Does my participation in the Legal Bootcamp mean that the nonprofit I lead is automatically a client of PBPA? What happens if I leave my organization during the Bootcamp?
Your participation in the Bootcamp does not guarantee that PBPA will accept your organization as a client. However, the training that we provide will include the creation of an action plan that will directly benefit your nonprofit. Because the program results will directly benefit your nonprofit, if you leave your position midstream, you will not be able to continue in the program.